When looking into social media, I think everyone wants to be unique. When you browsing around, you what everyone else is doing. And you are just working and not especially interesting. Do we/you must be unique? And what does that really mean? This will of course be a very personally value for every one of us. I've been blogging about charismatic leadership and I think it will slide in into this area. The reason for that is that good leasers as well can be role models for every one of us (Guide, leader or not). When a unique person takes his conscientious stand and demonstrates his strong conviction in his belief she/he will do it with trust. Next thin is that they often will use metaphors for clear out the "big picture". The charismatic unique person will always be humble, they don't need to grow depending on others. So you might ask -What step should I take to get there? My point here is the tricky part, because that is why you become charismatic or/and unique. Because you don't need to ask that question. But I will for sure help you out here, so here come some advices.
It all starts with a believe in yourself. Believe that you can achieve things regardless of what people say. Act towards your way and be consistent in it. Take a step, take an action. Don't just sit and visualize it. Act and don't let fear stop you. Conquer the battles, have faith and have belief on your way to success. Stop taking advice from others Stop now. Nobody knows you better than you. You know about yourself everything. You know your power, strength, flaws, mistakes everything. You know which steps to take to achieve what you want. Have the courage to follow your heart and intuition. Face danger and stand up against odds. Be your own hero. You already know what you want to become rest is all secondary. Don't think to much, Think about the present. Don't worry about the past and future. Think about what can you do today for the better tomorrow. Take steps for the growth. Deliberate your thoughts but when it's time for action, stop thinking and go on. Don't tell anybody your next step, When you talk to people about your dreams and goals it will be less likely to achieve those goals because people are there to attack you and change your mind. So it's time to not say people about your goals until you succeed. If no one knows what you are up to, no one is going to stop you. The less you reveal about yourself to people the more power you will have and the more you will achieve. So, keep things to yourself and achieve the great height of success. Let you result make the noise…Always be curious, Life is a learning process. It's not that you give an examination, get a degree and it's finished. The whole life of yours is a learning process. Every step teaches you something. So, never stop learning. Learn about everything you dream of. Every day you have a chance to learn something new. So grab every opportunity to learn. Discover something new. Prove yourself. Set goals for the day and achieve it. Learn from the tiniest to huge things. So, learn from every aspect of your life.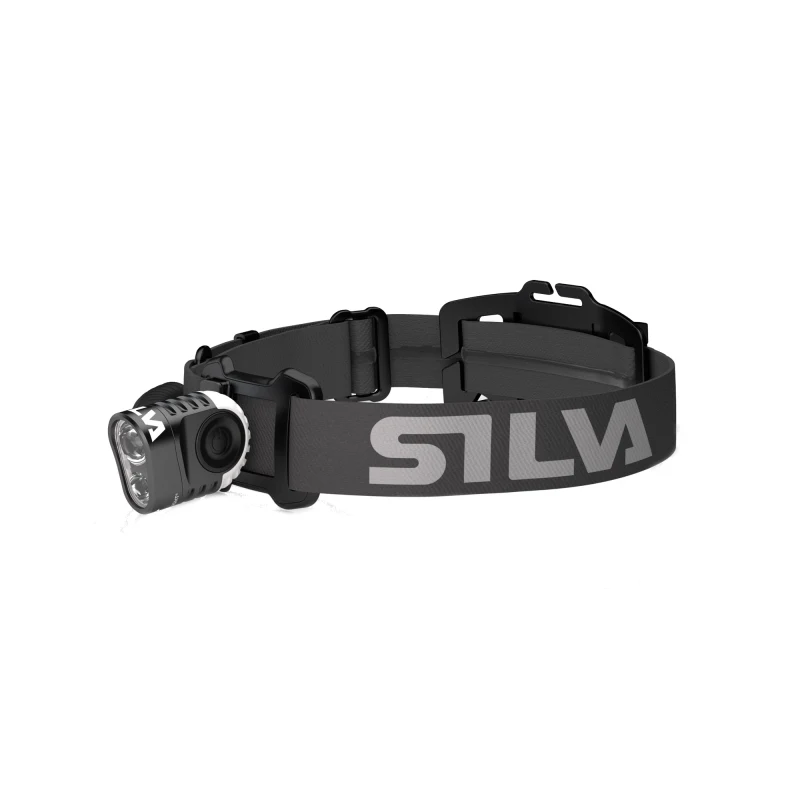 When it comes to headlamp I got a question from Mattias if I prefer a lamp with batteries or one that can be rechargeable? I think I need to clear the whole are out, so now we open the box…
First of all you must define what you are going to use the headlamp for? If it in rough environment in a multisport competition or is it a reserve if you eventually can be late to the cabin during a hike in the autumn? The headlamps today can provide a long thin beam, or a shorter broad beam for basecamp life for example. So that's the first choice you need to do. Then it is also the weight of the lamp. But normally all are quite light, and if it is a more heavy model it often got a options to place the battery pack in the backpack and the lamp it self just got a weight under 100g. There are three specific function you also shall look into while choosing headlamp. 1. Is it possible to angle the lamp down (for looking at the map) 2. Is it possible to switch to red light for night vision. 3. With a easy touch change the lamp beam strength. The best solution will be a lamp where you can use both ordinary battery as well as rechargeable ones. The rechargeable can be reloaded 300-500 times. A good rule will be to avoid to discharge the battery fully to many times. So many "smaller" discharge and reloads will be  better. If you don't use it for a longer time you need to maintain reloaded it.
Felix Jaehn & Ray Dalton – Call It Love (Official Video) – YouTube
See ya soon…