Early Friday morning, the night train has just arrived at Are. The clock says 09,20. A night with two unknown persons, and one of them has been using garlic as a ingredient instead as a spice. Whatever, I put on the backpack and start the journey. My thought was to take a nice cup of coffee, but I change my mind. Now I am on track. I follow the road trough the small village and into the tunnel up to the Tott hotel.
The plan will be to follow the Tott hill up to the trail towards the  Nalle cliff. Just after Tott I have to put on the snow shoes. I follow the edge up to the trail. Someone has use the trail so I can follow the tracks. The track is narrow, and I have to take the snowshoes off. I stay a short moment at the Nalle cliff, before I try to find the path towards Totthummeln.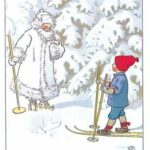 Here the trail looks like a book from Elsa Beskov  I read when I was a child., Olles Skitour. After a while I can find the track and continue. A kilometre later I turn west and I can put on the snow shoes again. The sun is slowly going up higher and the wind is quite calm. A meet to skiers and we agree of this is the perfect day for adventures. I keep a steady pace, and soon I have reach the level of the cable cars top station.
 Now the trail become much steeper. With snow shoes the best is to just go right up, but that is more risky due to avalanches. But it is not so much snow here, so that good. I keep up  the pace even though I breathe much more heavy now. Of a sudden I reach the plateau, just before the last climb up to the peak of Areskutan. I stop for just a minute before I continue with a furious pace. six minute later I reach the peak.
And what a reward, almost no wind and a view over the whole Jamtlands mountains. It cant be better. Three skiers has just arrived to the top, and do them self ready for a nice couple of turn downwards. I just look and enjoy. Five minutes later I am on track again.
Above the clouds it is just a pleasure. I meet two skiers on my way down, and we all agree that it cant be better than this. Four hours later from the start I arrive at Are again.
Now my friends, it is time for a nice cup of coffee at Are bakery. After that I enjoy the atmosphere of the village. At 16.00 it is time for coffee number two at Are coffee roastery. The barista and owner Per Nordell and I have a nice conversation. We talk about haw to live the life that we want and that is nice. -Stockholm is nice to visit Per tells me, but I dont want to live there. And I think if you build a wall around the city,(the music of the the day will be a symbol out of this) the claw marks will not be on the outside he says with a big smile. I think he is totally right there…At 19.30 I am on the night train again. The waiter at the restaurant ask me -wasn't you here in the morning? Yes I was I replied. I've been up at Areskutan and down. He just shakes his head….The shadow of a alpinist…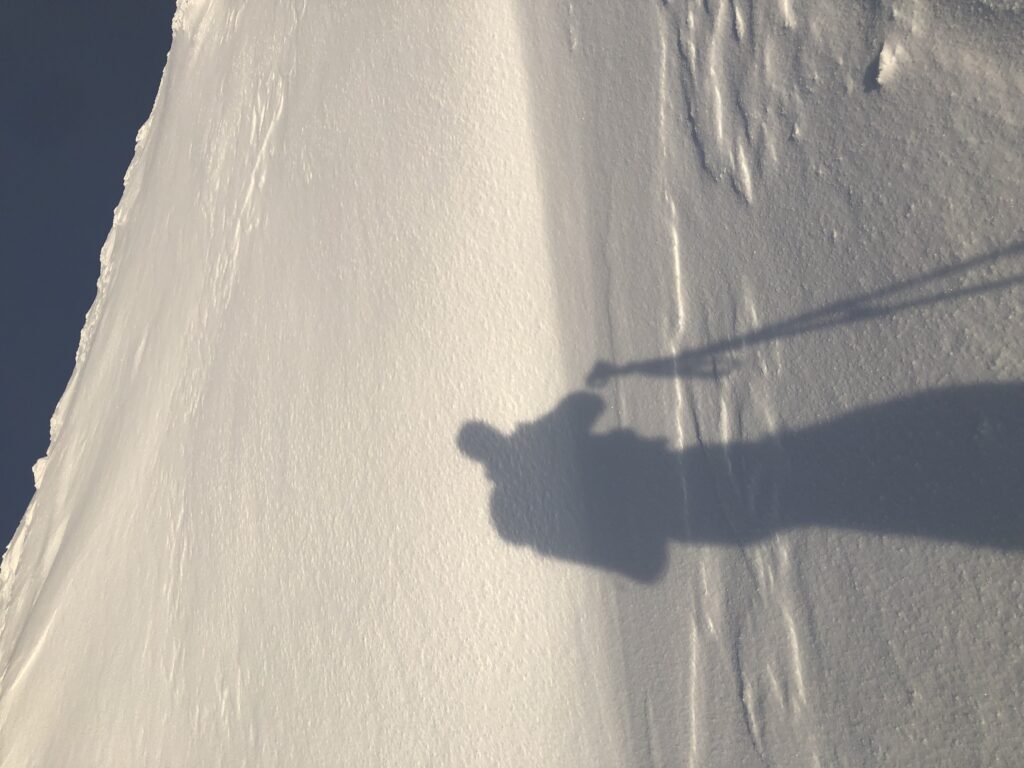 Wednesday we start the calendar, see ya…
They're Bulding Walls Around Us – YouTube