Our guides are always very known about the area they guide in. This means technical, culturally and safety. This will bring you a even more great experience of your adventure. The guides can take you to your peak as well to a good restaurant afterwards… You can of course use the guides for advise if needed for you own adventure. If you need suggestion of training or practical tips you can use our guides for advice.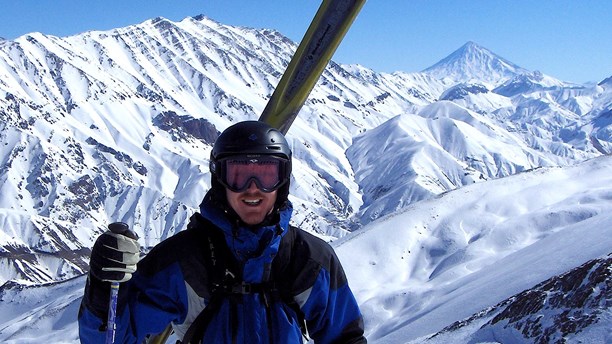 Mattias Jansson,
Mr Jansson lives in Trondheim area in Norway. But the World is his working field. From the beginning he is from Gothenburg, but after study and working in the Åre/Jamtland area he got his base in Trondheim. He got a Bachelor in Tourism Management. He also is a well experienced skiinstructur in Radoneé as well in free heelskiing. Guiding in Iran, and in Sweden and Norway. and Morocco. He also is one of the most experienced in avalange knowledge. Calm, safe and caring is his trademark. And you be sure you got a good cup of Mororoccan coffe were ever his around:-)
Ulf Bergman
Bergman the man from the service. Ulf has been working as officer in the Swedish army for a long time. He is very skilled in leadership and got a lot of education in the area, but most of all, a very good knowledge from practice. He has been competing in cycling, cross-country-running (member of the Swedish military cross-country team) and multisport. He got years of experience from leading groups in mountain environment. He also holds lectures in focus in goals, and attitude, and leadership. He always challenge himself and others. And he also got the ability to see things from another angles. Safety, planning and focus is his trademark. Going with Bergman you can be sure to get a nice reindeer filet for dinner…
Cert. International Mountain Leader.
Cert. Swedish Mountain Leader.
Svelav Pro 1.
Svelav lavinräddning Pro.
Chairman of the Swedish Mountain Leader Organization. 
Cert. AOV 2022.
First aid HLR updated 2020.