Ok its summer, but it is time for planning the winters adventures(I will come back to the summer adventures later in this post). First I will look into some gear. When it comes to Ice Climbing backpacks, its not so easy to choose. First it must be flexible in size. Sometimes its just a short climb, and other days there is  couple of rope lengths. From my point of view, I like if it is easy to access from the side as from the top. Colour, its also another thing I fell is important. For both safety, and for good pictures:-). The sack must be proof for cramponspikes. So here I will present some of the packs on the market.
Blue Ice White Tiger 35L
This back pack is a small one, it got straps for two ice axes. It got zippers to get quick access. A pocket for crampons etc. A good choice..thou the colour is not the best.
https://www.bananafingers.co.uk/rucksacks/blue-ice/white-tiger-35l
This is one of my favourites, Grivel has always deliver top quality.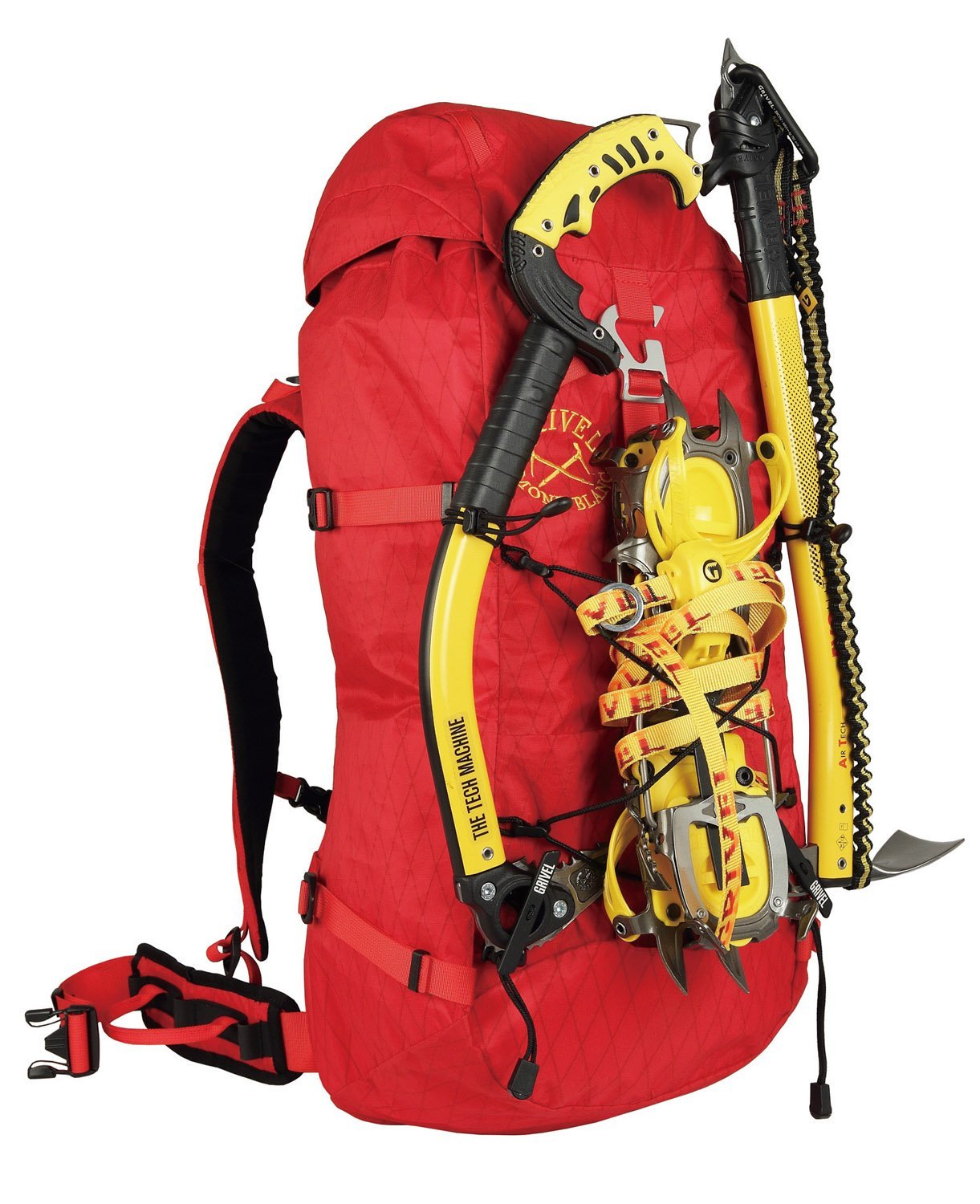 The Grivel Zen 35L one of my favourites..
This is a great Ice Climbing pack. Lots of straps and easy to access with a opening from the "back side". The red one is good(also awailable in black). But I miss a pocket for the crampons..
https://www.trekkinn.com/berg/grivel-zen-35l/136492136/p
During the 80s. Bergans was one of the producers of back-pack. Not the first in line. At that time Fjallraven was the top brand. But now they have become a brand with high performance in both clothting and equipment.
Bergans helium 40L a back-pack to relay on..
This one is a light back-pack. It got one big storage and also two stretch mesh side pockets. It has adjustable torso length. Due to the stripped model, the stability will be affected. The coulor is ok.
https://www.outnorth.dk/bergans/helium-40?gclid=EAIaIQobChMIn5fvy6ju2wIVR4wZCh0rXg_aEAQYASABEgLYC_D_BwE#SolidcharcoalKoiOrange
The Mystery RanchPitch 40 Alpine..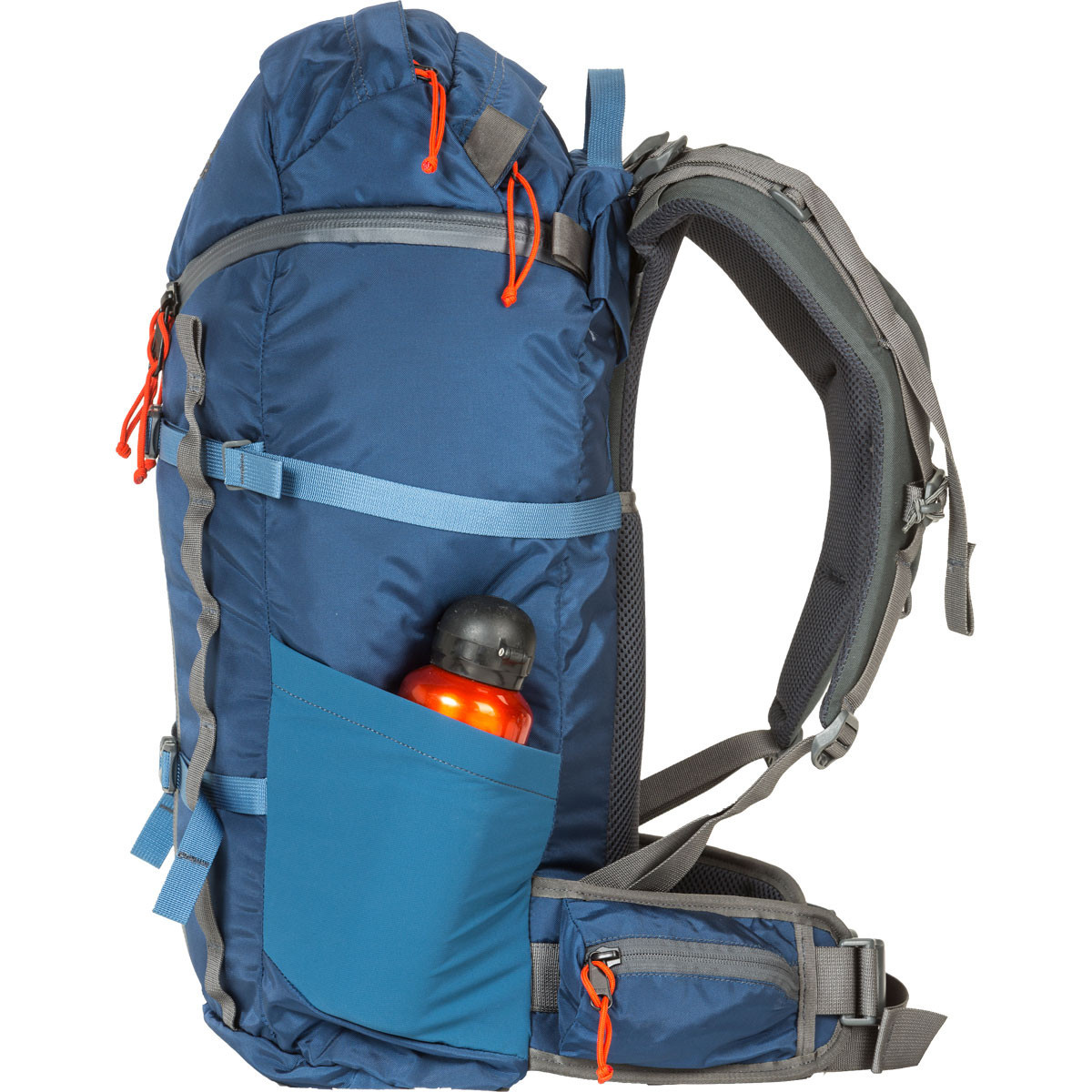 From a Swedish perspective this is a new brand, but a interesting challenger for the Nordic market..
A perfectly comfortable pack to haul all your gear and then some to the base of a climb, the Mystery Ranch Pitch 40 is top-notch, but if you want to climb with it too, look elsewhere. Other external straps are designed for the securement of a helmet and ice axes, and an outer front pocket provides a place for snacks, guidebook, a rain shell, and phone.
https://www.outnorth.dk/mystery-ranch/pitch-40l?gclid=EAIaIQobChMIkam8rKju2wIVA0kYCh3-1Al9EAYYASABEgI7rPD_BwE#Nightfall
On the market there is a couple of things going on. Lundhags skomakaren will change name to Brav Sweden AB.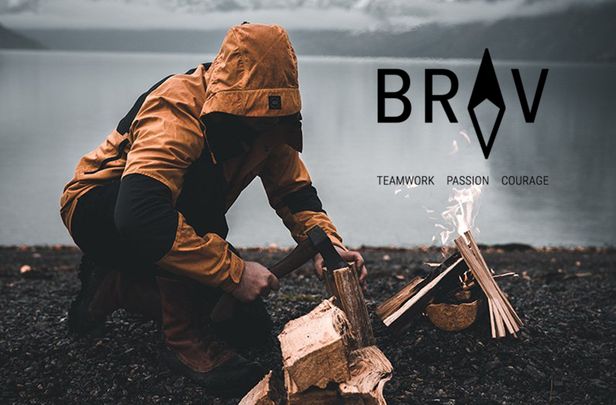 Lundhags a part of the BRAV brand, including Swix, TOKO, Ulvang, Helsport..
Activities to do during the summer:
Zip-line Åre..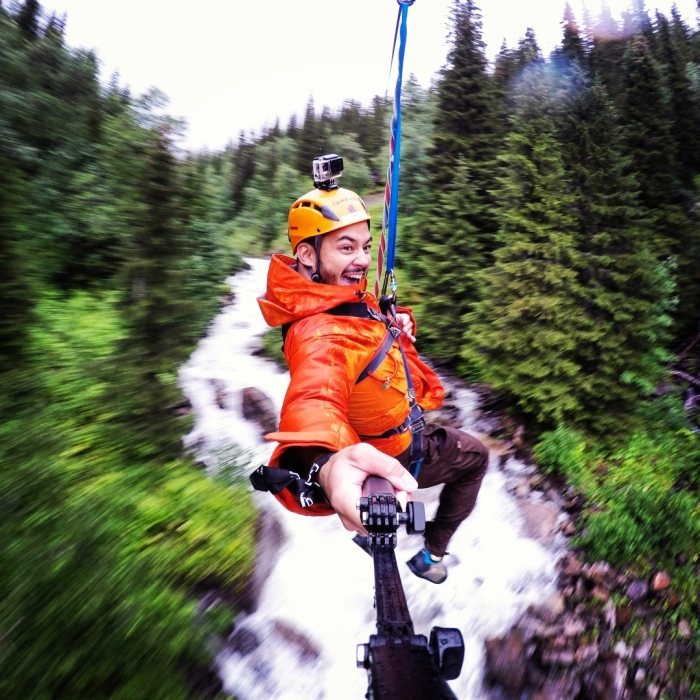 Zip-line in Åre might be a choice of action during summer..
 Muskox safari in Norway might be a activity?
http://hittaupplevelse.se/presentation/myskoxsafari-2/
And about the workout, yesterday was a interesting day. two times one hour speed walk with the husky. One hour at the gym and 190 push-ups. Yea, a tough day I can promise.