This weekend we Went to Alvdalen and Trangslet for ice climbing. We brought the tent to get faster access to the ice wall. With -15 degrees during the night we still slept well. And then got a amazing day of ice climbing.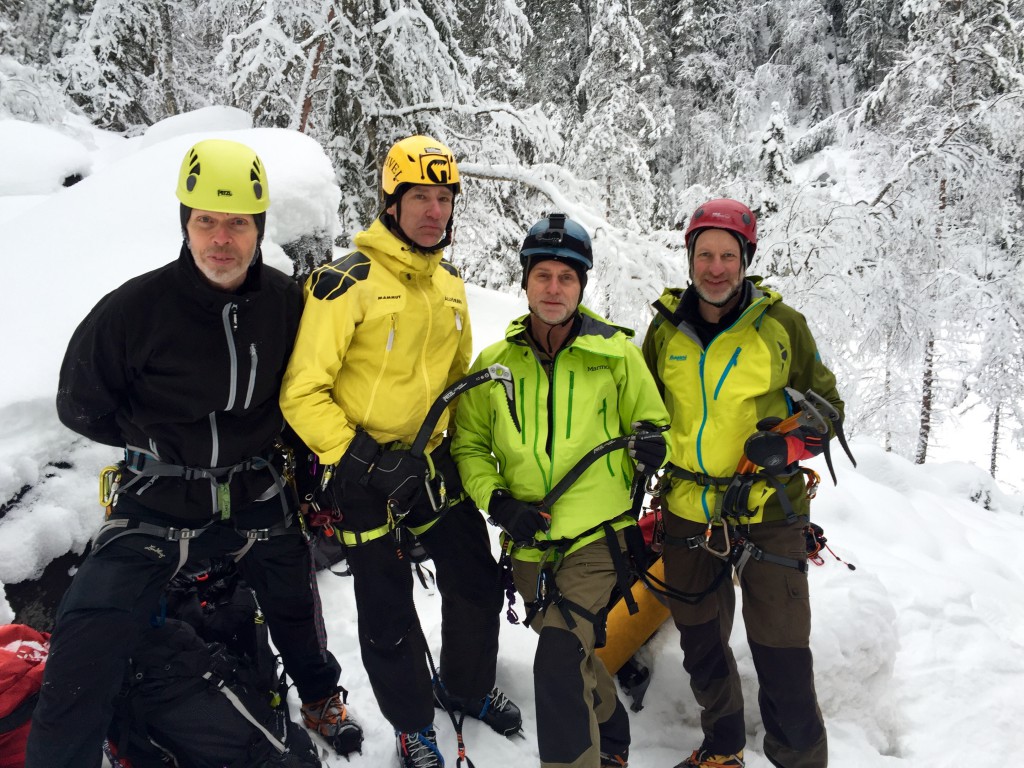 Four happy guys during the ice climb in Alvdalen..
The ice climbing conditions has been questionable, due to the weather. But in Trangslet there was quite good conditions..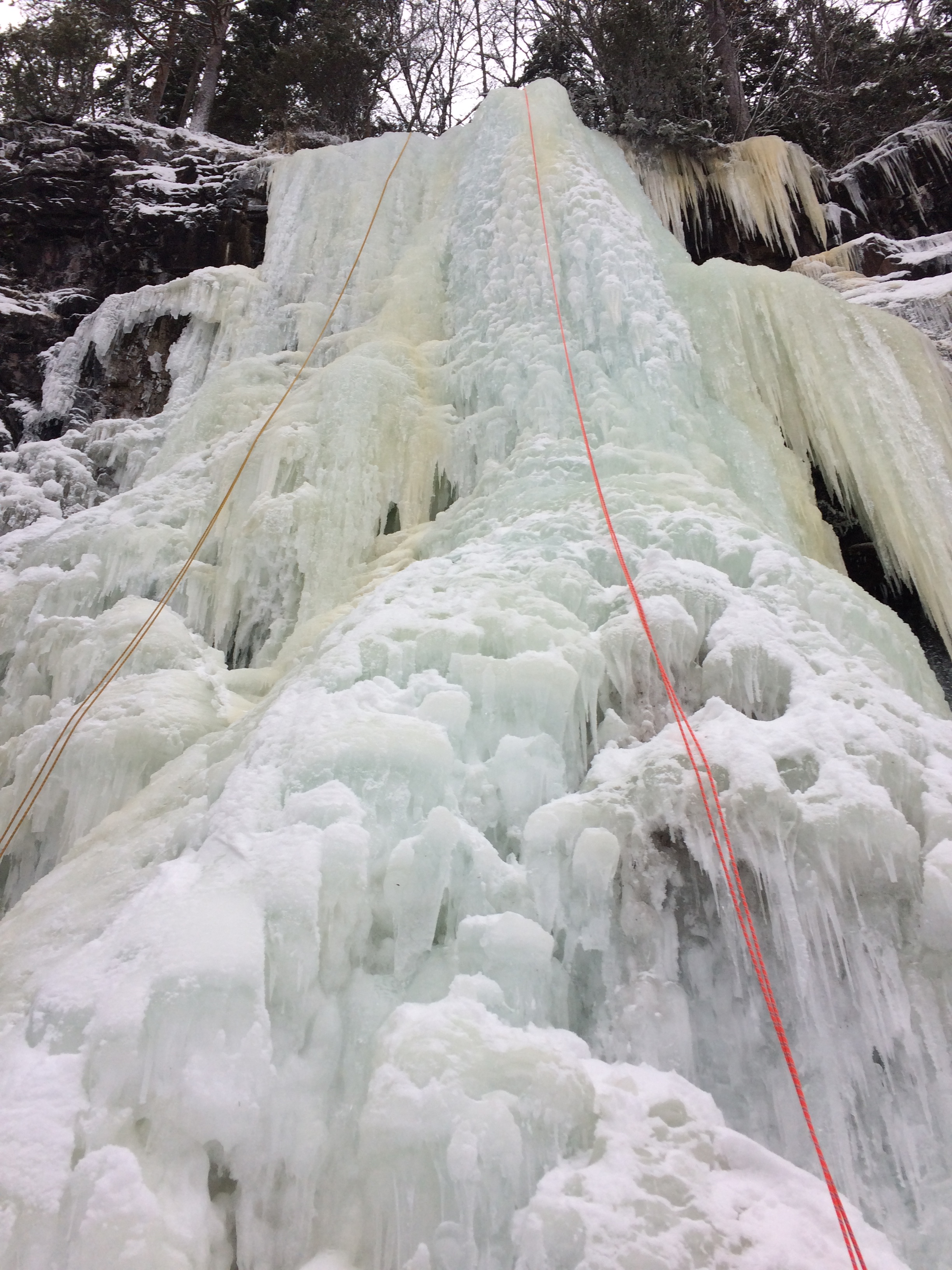 At least a waterfall to climb:-).
Ice is a fantastic material.
Climb and perfecting the technique and got the feeling in hands, legs and mind. Trust the gear..
Mikael in action, a guy to learn the tequiniqe from ..
Climbing, climbing, climbing…
And this weeks suggestion of training:  100 pull-ups, 400m run, 200 push-ups 400m run and at last 300 sit-ups and 400m run. Get it done as fast as you can..
The White buffalo, oh the man got a fabulous voice. something between Eddie Vedder and Everlast..
See ya soon