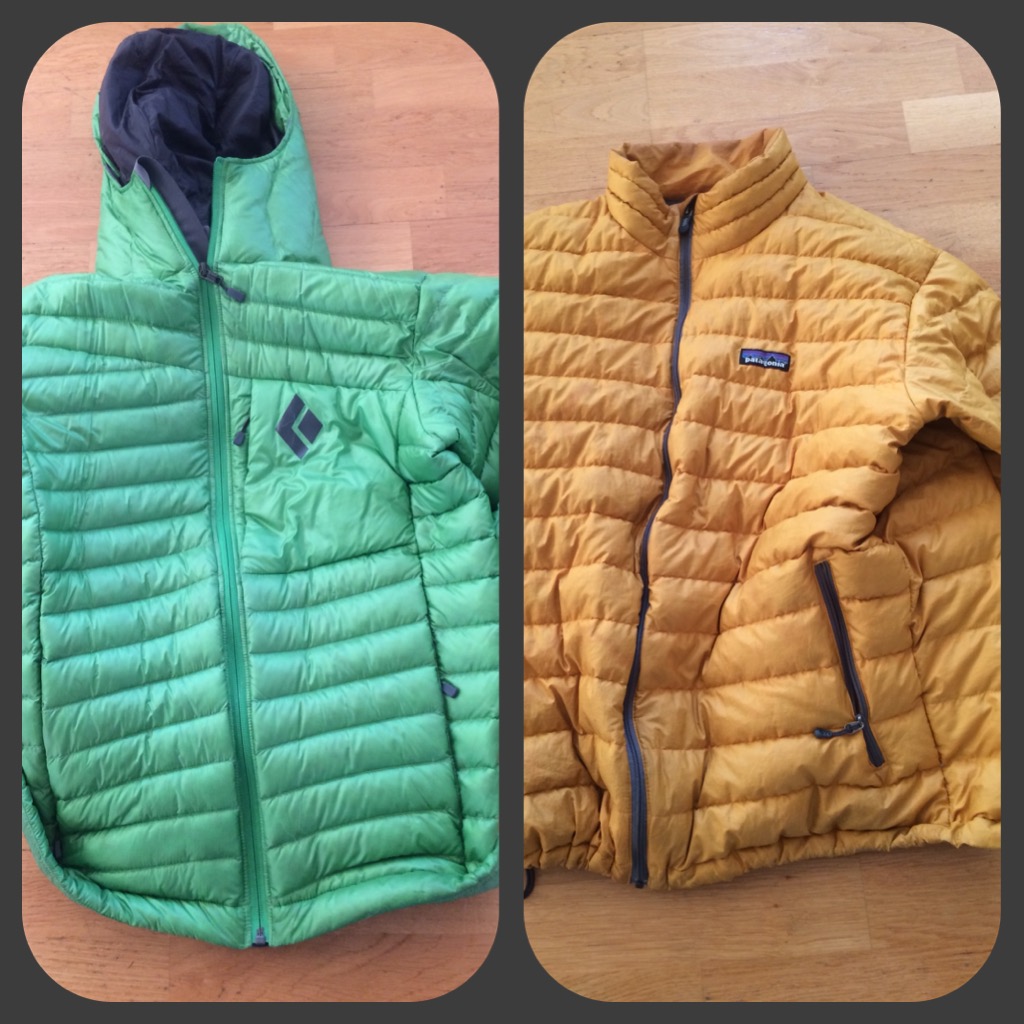 When it comes to the choice of middle layers you got different options. You got down or primaloft and what shall you choose? Down is more senceible of moist, but it Wight less. So how should you Think?! Well, it is quite easy. A down jacket with a good quality is Always very compact to keep the down "inside". The primaloft is very good to use when you doing activity with high intesity. So from that Point the heading is wrong, it should say: down and primaloft. For making the choice even harder there is also hybrids of the material. The Black Diamond jacket got primaloft in the main part and down in the arms. But the choise will be: for heating and to warm you should use down. For activity with high intensity in Cold areas, use the primaloft..and hood? That will be a personal choice if you like that or not… Stellar Equipment got a nice Primaloft jacket..
This week has been a real good workout week. Two wall climbing
session with 6C as a challenge, a lot of strength and also a lot of endurance. So I am getting prepard for the upcoming Kebnekaise event..
The finger strengt will be tested at a 6C climb..And yea, thats my hand and fingers:-)
See ya soon..