Corona with Hemester makes us to explore our own country, which is really good. After a visit at Are I can conclude it in this; very popular and crowded. The trail towards Areskutan was like a ant trail. But I think its good, and Are is going towards to be the swedes Chamonix…But due to this it become more imporatnt to get new areas to go for, when the others is crowded. One suggestion will be a tour in the eastern of the Jamtland. Oviksmountain is really nice. Drive to Hallen and from here you drive towards Bydalen and park here. Take the trail towards Drommen and Dromsskaran.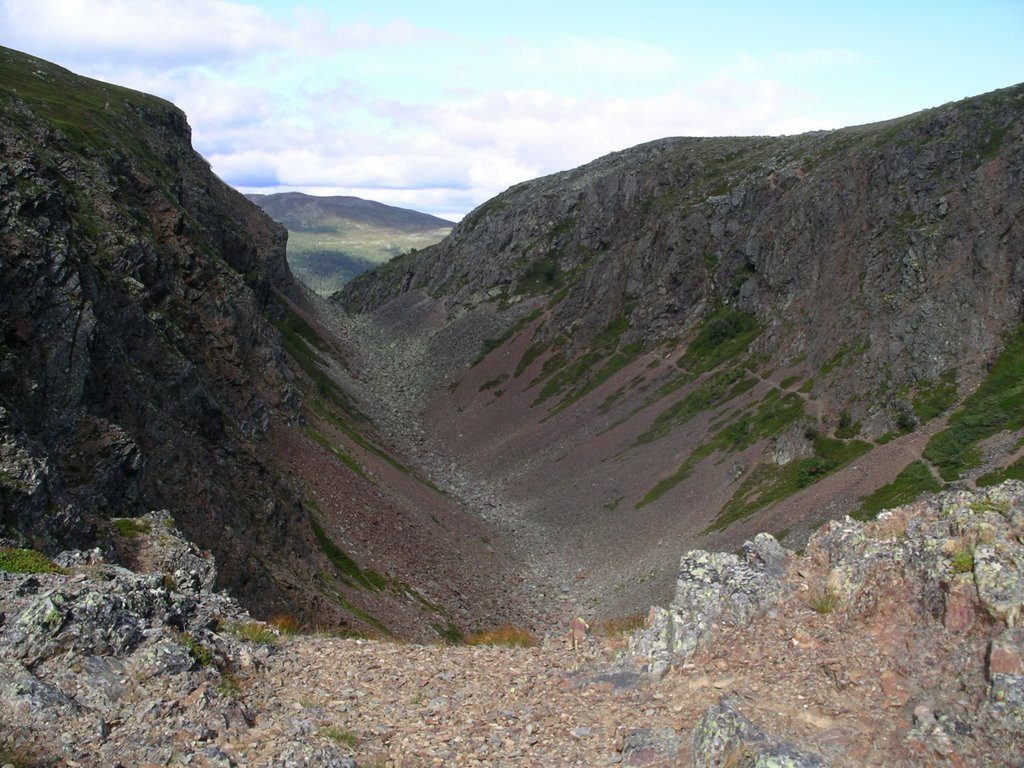 This is an 800 meter long , 150 meter wide and 50 m deep ice river canyon. Follow the trail towards Falkfångarfjället, and here you can spend a night (close to the wind shelter) in the tent and continue the next day.
This week the workout has been a lot of aerobic ones. Running uphills, and hiking. Today I started early and took the trail from Görveln towards Gaseborg. And after 2 hours and 12K i was back. So that was a nice start of the day.
When it comes to equipment the GSI coffee perculator has been tested. I  think it is very good. It takes a bit of time to brew though. But the taste of fresh coffee is unbeatable…
See ya soon…