Let's start from a different angle this week. Sit down, imagining that you are sitting at an outdoor café or restaurant in Chamonix at Rue du Docteur Paccard. It is afternoon, and you are just drinking an espresso while the sun is slowly going down.. Close your eyes and you can hear the noise of the people talking around you. A mountaineer just passing, and you can hear the carbines bumping into each other. You just sitting there enjoying the atmosphere… Now start the video and close your eyes and dream on. https://www.youtube.com/watch?v=d9ZsWR4unWY
This weekend it was the Tough Viking OCR race. After preparation of a month with obstacle tracks, the race went quite ok. 15K which in the real was 16,7K within 42 different obstacles was real
challenging. My tactic was to start the race with controlled pace. It went good until obstacle number two, the ice tank. The adrenaline was pumping out in the blood, and the body was in full stress. After 300m I was back in controlled pace again. Now the pulse was the right and the speed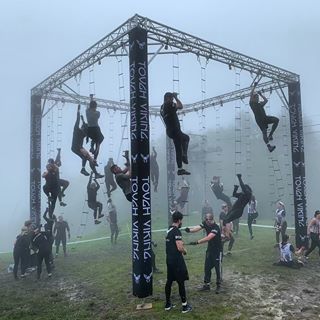 the same. Crawling under barbwire and jumping over hurdles, swimming in mud and climbing rope. I ended up as 133 out of 3320person, and 2: nd place in the H50+ class. The old man still gains.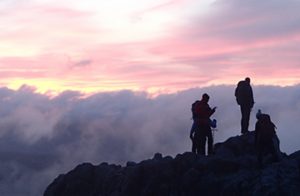 When it comes to the IML (International Mountain Leader)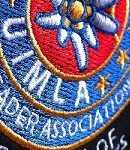 certification we are taking step by step in SFLO (Swedish Mountain Leader Organization). Perhaps we will have the first training of instructors during this year. So, then we will be a part of the UIMLA association with full IML certificated guides.
When it comes to the workout programing, so here you got this week challenges:
Monday: warm up 3 rounds 8 x front squats, 4x Scotty bobs instep stretch. 6 rounds of: 4x front squats, increase load up to heavy. Hip-flexor stretch. 6 rounds of 10 x hand release push-ups, 10 x horizontal pull-up (Row on barbell) 5 x shoulder dislocate. 10-15min grind. 5x ball trough @20-40kg. 10x dumbbell crawl, low back lunge. https://www.youtube.com/watch?v=jOUbzIkkLBQ end with 10x poor man's leg curl.
Tuesday: Rest.
Wednesday: Endurance day, warm up 7min. 10x30s air assault bike (rest 60s between) max cal. Target 100cal. 5×10 bench press @ 70% out of max. Box jump+weighted jump @5-12kg
Thursday: Rest
Friday: Warm-up 7 min, Dead lift 12,10,8,6,3,3,3 increase weight every set. 30s atomic-step, 30s box jump, 30sstep up 30s rest x 6. Walking lounges 8-16kg BB 10m x 4 60s rest between. Cool down.
Saturday: Endurance 90-120m
Sunday: Endurance with hill 90min.
See ya soon.