We are located in Lisa Lindblom county. More particularly in Asarna in Jamtland.  A fast look at the clock says me it is 05.02. The Husky have woken me up. He can feel the mountain air, like myself. The high air and the atmosphere is there. I get up, dressed and ready for a morning hike along the Ljungan. I breath in the clear air, and feel the excitement. After a breakfast we driving towards Bydalen. This day it is the peak of Drommen and the peak of Vastfjallet that is the goal. We park at he bottom of the Drommen ski-lift. The husky is eager, so as I. The first part is in the ski-slope. just for taking height. But soon we get a nice view of the Bydalen valley. After we passing the creek it is time to climb upwards. The trail is easy to follow, and soon we can reach the peak. The wind is hitting us, with 18 m/s it is quite windy.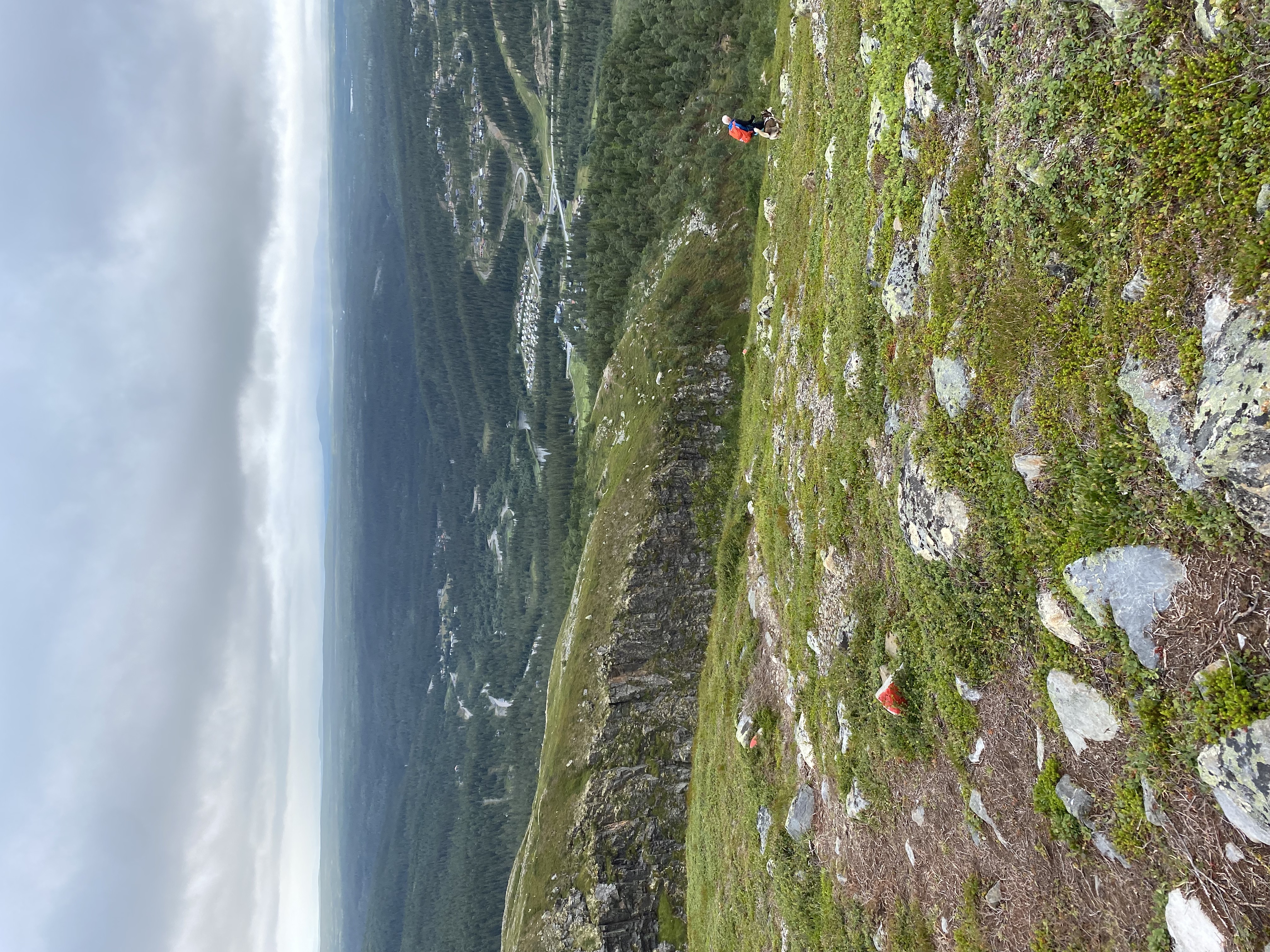 The trail downwards it easy and with a extraordinary view of the valley. Soon we are back to the starting point and it is time for the second peak. This one is a bit easier, and after passing Fjallhalsen the trail start to be upwards. The trail is nice and I am just floating with the peak in sight. When the trail turn left, we got hit by the wind again. But the view over Storsjon is magnificent. The view give us extra energy and soon er are standing at the peak.
The wind almost lift me up, and we turn back to the trail. Soon we are down and can ascertain the two out of three peaks is done. One left to go. After a good sleep at persasen, we driv to Graftavallen. We park the car and the Husky is eager to get on the trail again. This day will be a bit more challenging. Here there is no trail, so we have to discover the best way up. We start up in the Ski-slope. And follow a small trail, But soon it is time to read the map and use the compass. We pass three plateaus before we can see the real peak of Ostfjallet. But when we got it in sight the speed increase. A couple of minutes later we reach the peak pile.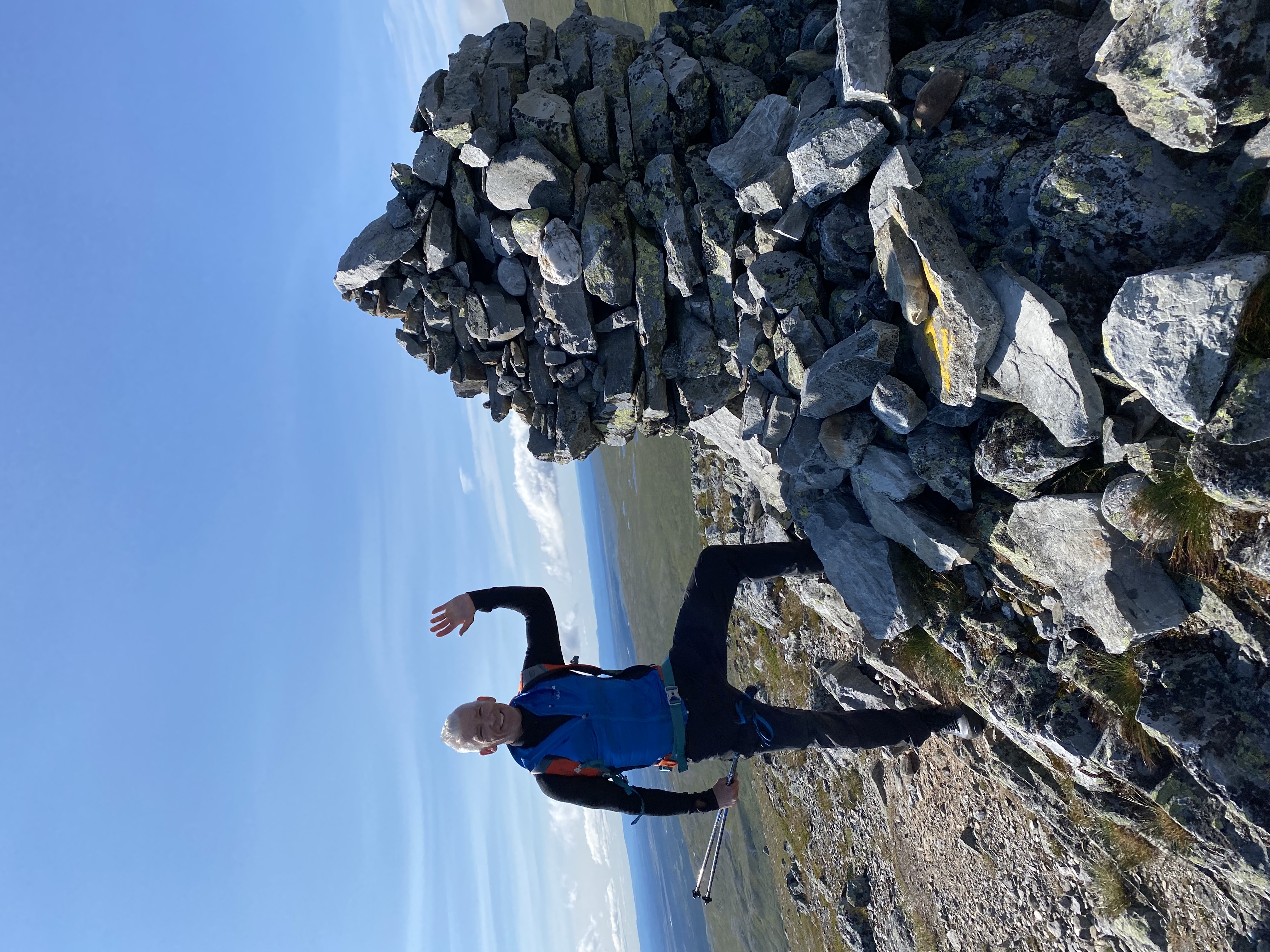 It is still a hard wind, and pretty fast we start downhill again. But the view here is also fantastic.   The Oviksfjallen has exercises its magic over me. It is marvellous how many different mountains there is in the area…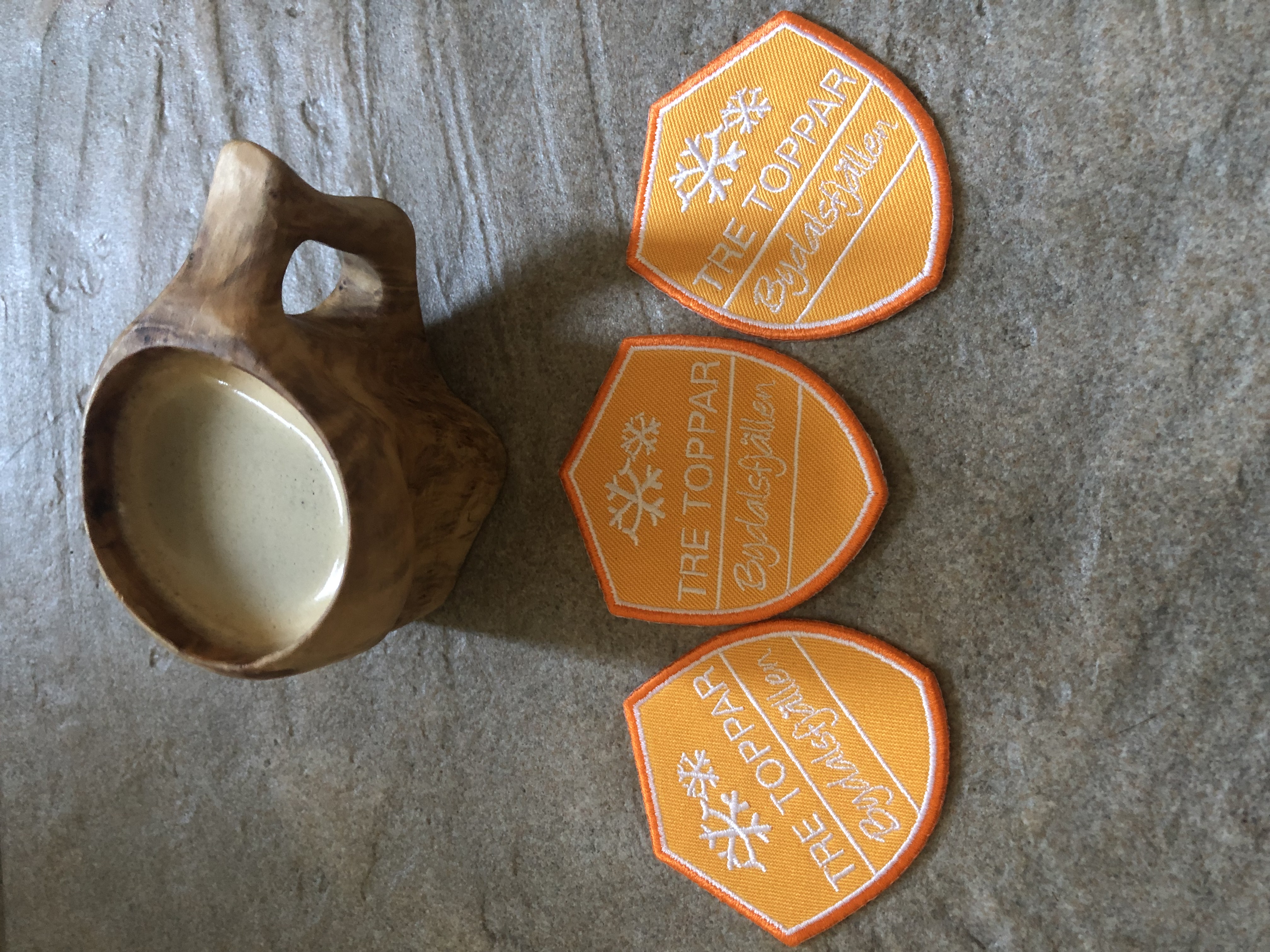 Three persons , three peaks and three badges:-)
See ya soon…