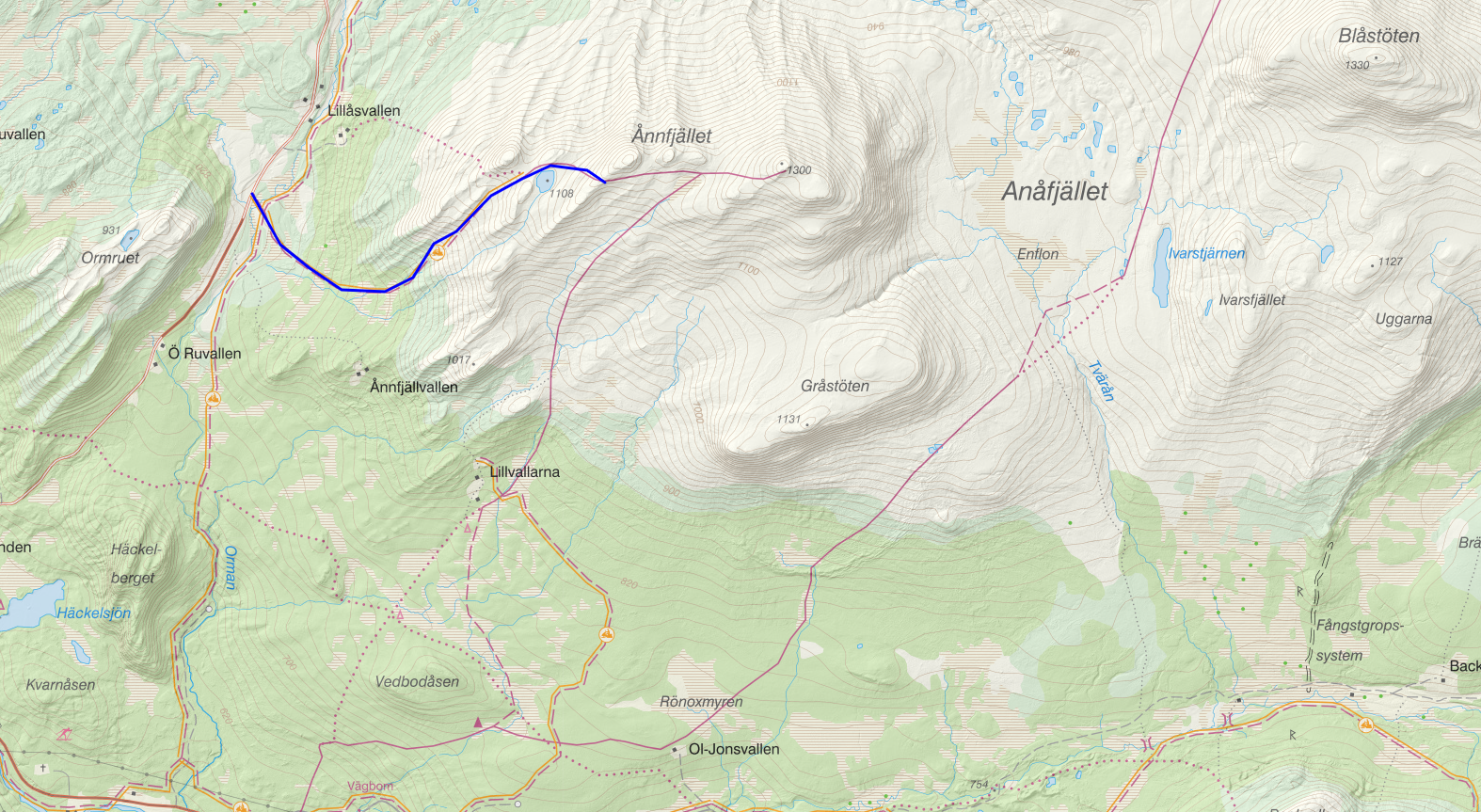 Early morning, and its been a clear night. The air is fresh and the expectations is high. This morning it is a short trip with the car until the starting point of the day. Since everything is pre-fixed, iI just have to put on the snowshoes and the backpack. Just a couple of minutes later I am on the track towards Annfjallstjarn. During the night some fresh snow has fallen. I follow the track in the pre-mountain forest. The day light is growing. Soon the trail become hilly. But it is easy to follow. Of a sudden the sun caresses one of the peaks in front of me, and I think about John Muir's quote: How glorious a greeting the sun gives the mountains!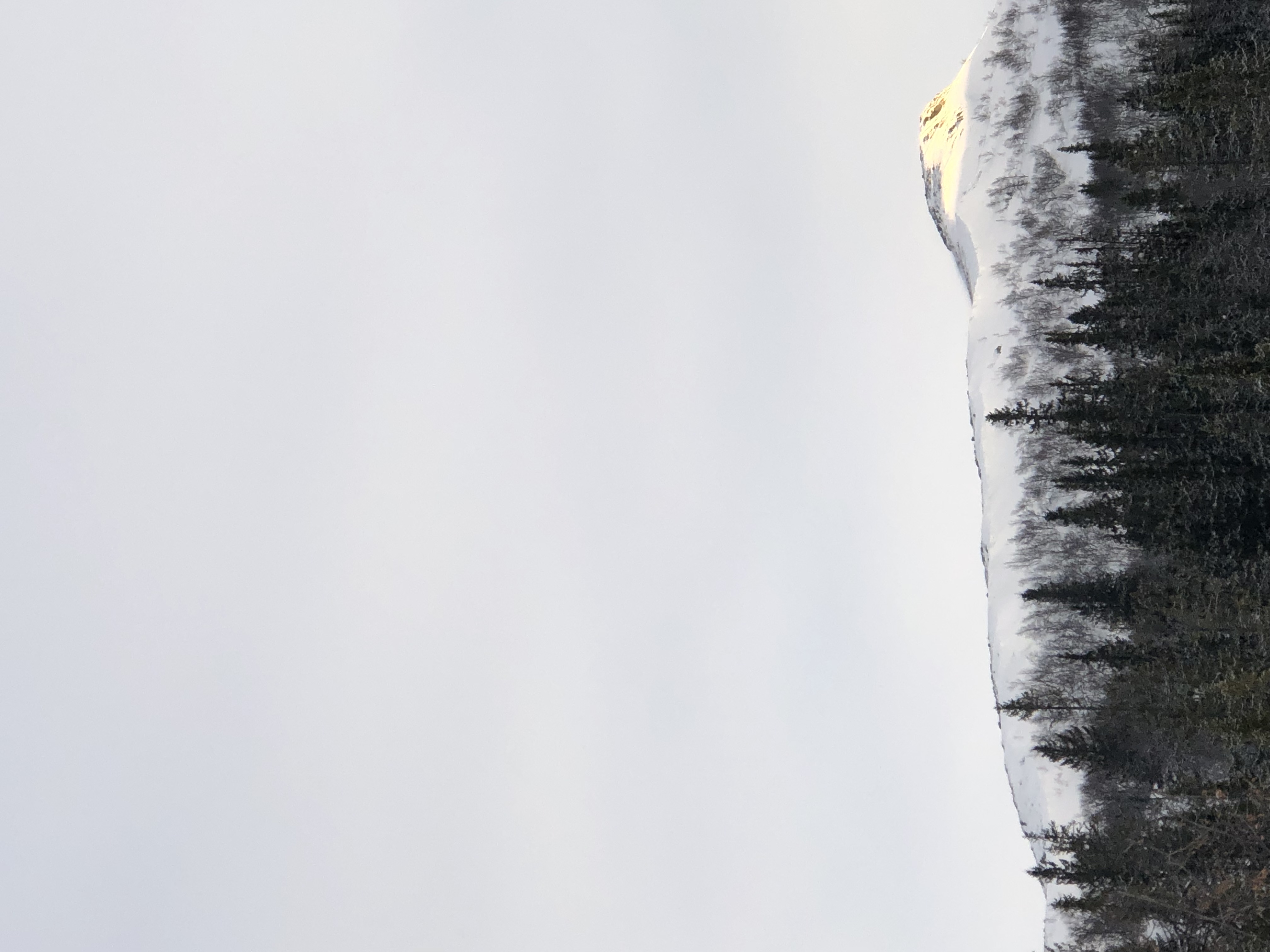 It feels that I am at the right place at the right time at the moment. Now the trail become steep and I have to struggle a bit. But soon I will reach a more flat area, Not far in front of me I can see a sign, its the sign for the crossing of the summer and winter trail. And now I can recognise the place from the summers hike.
Up here the wind becomes stronger, when the trail turn a bit to the wright a fantastic view appear. Skarsfjallen, Helags and Sylarna. Every inch of the trail was worth that view.  I continue up towards the Annfjallet, When I reach the top the wind is hitting me in the face, and I decide to return back. So with the view of Jamtlandsfjallen the return is just a reward.
I stop at the lake and take a picture and here you can see the summer and winter view.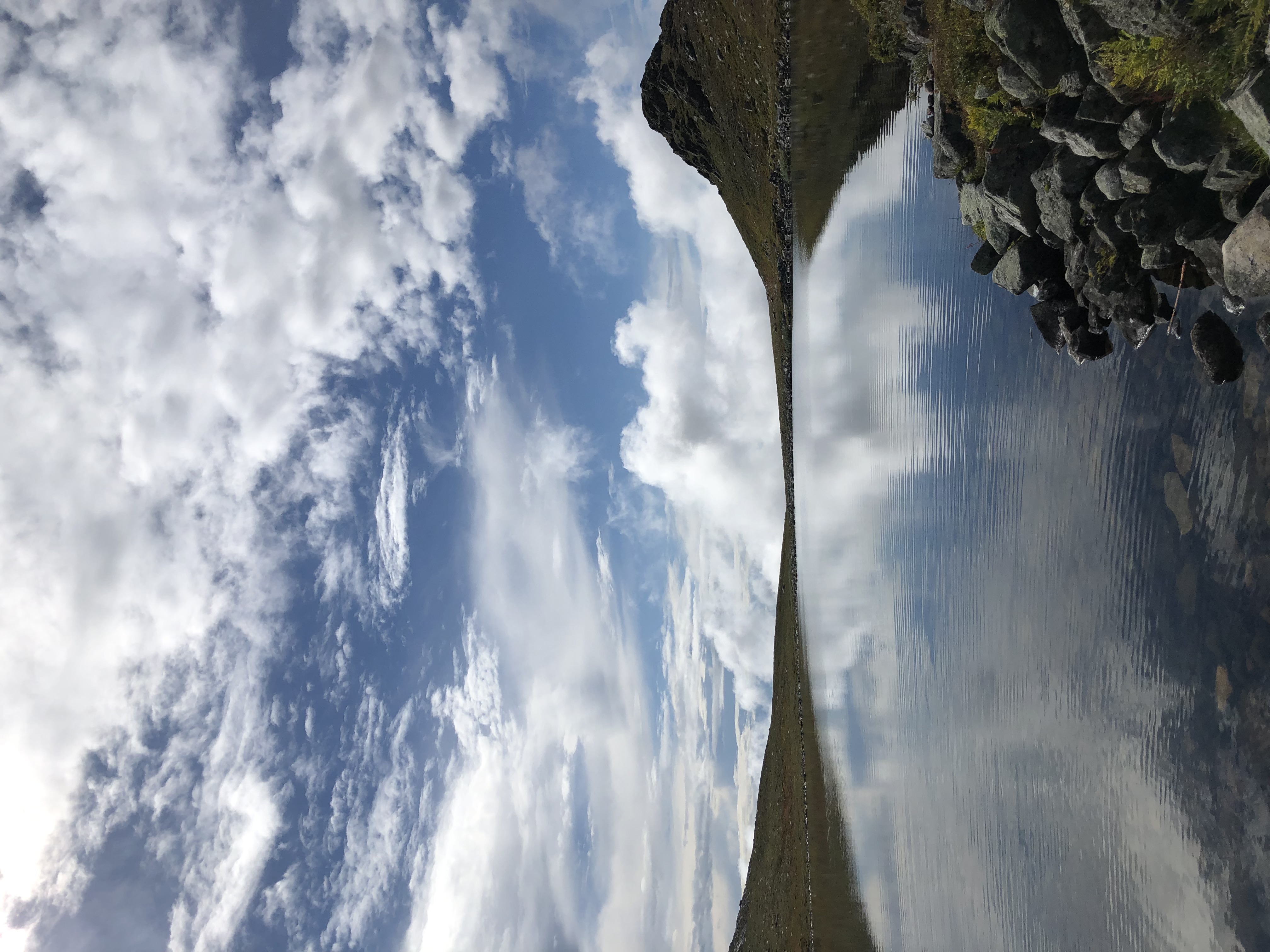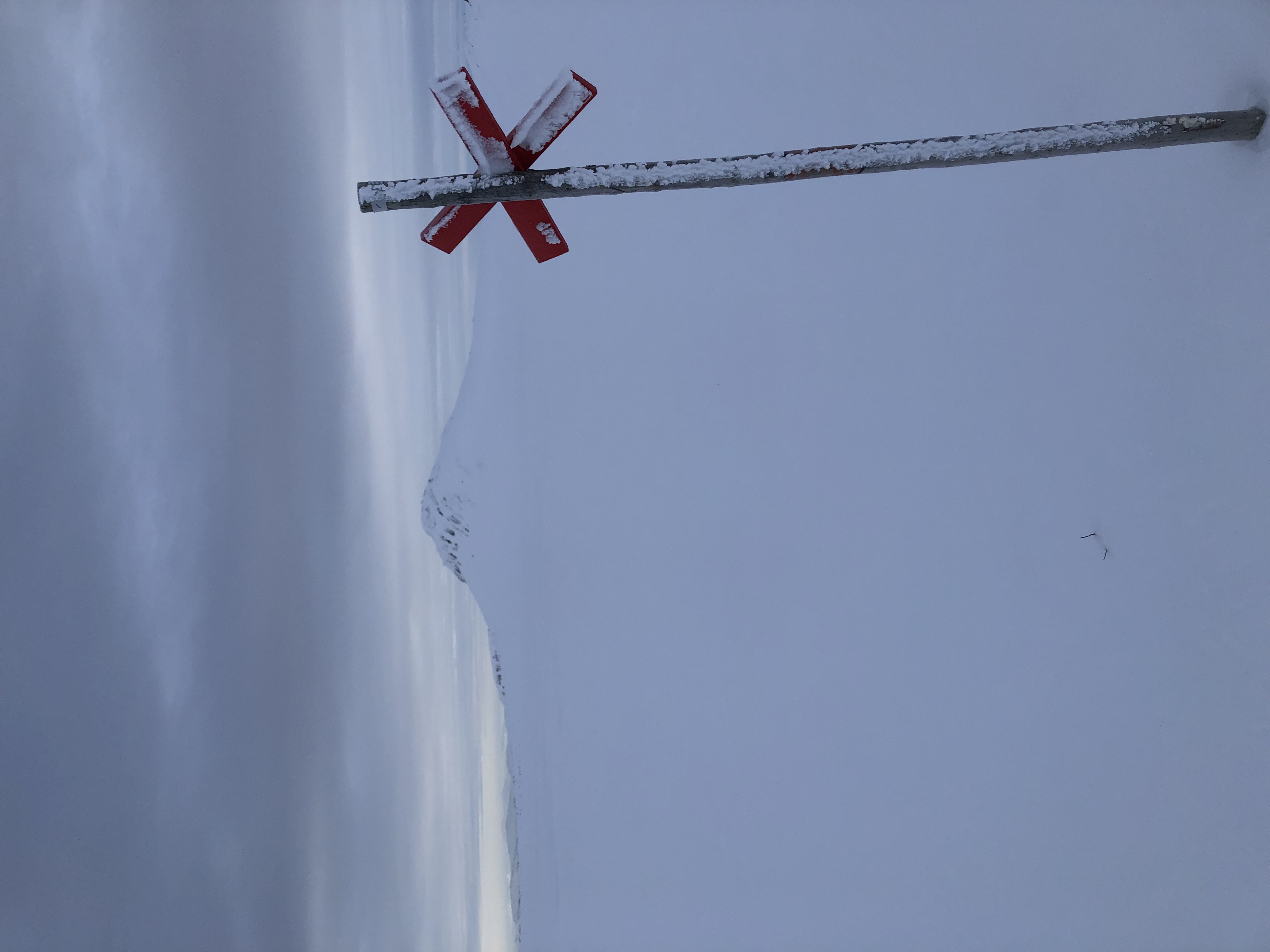 The journey downhill is easy and when I am almost done a meet a couple of skiers that are going for a nice ski run at the area. They ask me about the weather and I answer there questions. Happy of being the first on the track this morning. Me and the nature and just the two of us, an unbeatable combination:-).  At the moment I got focus for the upcoming Funas journey and planning and preparation for the IML Winter assessment at Katterjåkk, Lapland of Sweden.
Candide Thovex – Pretty tight – YouTube
Bebe – Siempre Me Quedara – YouTube – YouTube
See ya soon…