This week the Girjas Sami association got a judgement that they will own the hunting of small animals and fishing within there area. This judgement will be a precedential one, and probably will more of the Sami association in Sweden follow the sample.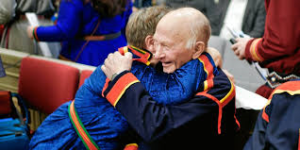 This is a first step to "Clean up" our dark history of the natives in Sweden(our responsibility for how we treated them). But its not so easy as this. This is a judgement that a small amount of the Samis can take advantage of. The Critics mean that its just a small and the most strident Group of Samis this will effects. The samis that not is organized will not have any benifit out of the judgement. But it is a small step to rehabilitation.
In the footprints of the environment focus, the Swedes choose to stay at home in greater occurrence. then Before. One good example of this is Edsasdalen which increased visitors with 136% during the summer of 2019. The cabins in Jamtland increased the visitors with 18%, and the cabins in Vindelfjallen +19%. The Swedish Tourist association have been working with a visiting calendar where you can see when there are most visitors in periods and areas. The result out of that is that less visited areas have increased. With many new visitors STF have a new concept, where you can be together with a guide the first Days of your mountain jurney, to get knowledge of how to travel in the Mountains, and how it works with the cabins.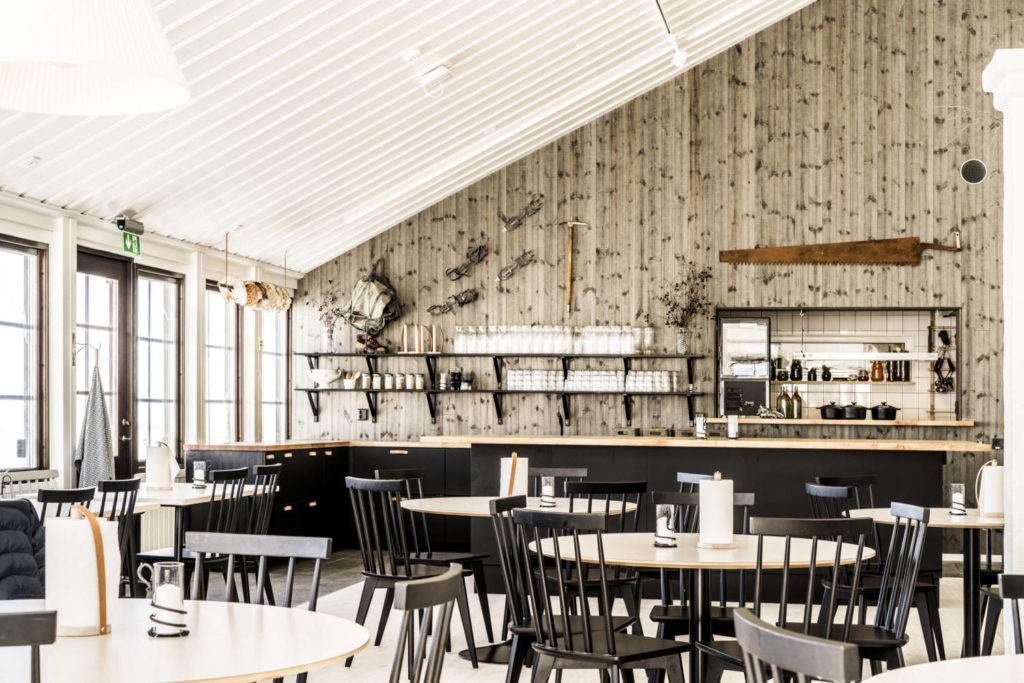 (Sylarnas mountain station. Photo Gösta Fries)
When it comes to e-Commercial in the outdoor area I Think its is good to got some knowledge of that, so here comes my view of the most common brands in Sweden.
Addnature.se, this Company has been in the trade since 1990. In the beginning they were doing experiment with new brands and so on. But today they have the establish brands. High skills of "know how" normally fast delivery(best in the trade) So 5/5 is the grade.
Outdoorexperten.se, this brand was founded in 2005. This Company got really good "know how". They got a less of Products comparing to Addnature for example. But in the other hand they got specilized Equipment for special occasions. They have never disapointed me. The challenge they got is that it will take 1-3 Days for delivery. And normally 3 rather then 1-2. So it will be 4,5 grade.
Northstar.se, a small brand specilized for climbing and skiing(ski-alpinsim). If they got the gear you want the price will be the best. They know there brands out and in. Payment methods are a bit limitid comparing to others, but quite ok. The grade will be 3,5.
Outnorth.se in the year 2012 was founded. Outnet and GetOut was merged together as one. And in October 2019 also Tinderberg was merged into the Company. This makes it to a interesting brand. Tindeberg has been focusing on some special brands and areas. So together this has become a real challanger to Addnature. High skilled crew with broad Product flora they have taking a big step. But the deliverance will be 1-3 Days and with the same challenge as Outdoorexperten. So the grade: 4,5
And just a comment; dont ever use the Postnord for deliverance. You will never get it…
Sometimes sweet Music arises. The Garphyttan Original para anorak has become a real good friend. I must say I love this jacket.(and I am not sponsered, I have bought it myself:-)
See ya soon…