It is almost March , an the first quarter of 2022. This weekend I went to  Funasdalen, for a snowshoeing tour. So early Friday morning I went up, it was a crisp morning. The thermometer showed -13 degrees. A nice breakfast with coffee and the body and mind was ready for the days adventures…
The goal of the day was summiting of (The tour in blue) the Storskarven 1260 M. I parked the car at Fjallsatern, put on my snowshoes and started the journey. As always it begun up-hill. The track was really good and easy to follow. I followed the track towards Skarvvalen, and when I reach the saddle I was rewarded with a terrific view over the Funasdalsberget and Anafjallet.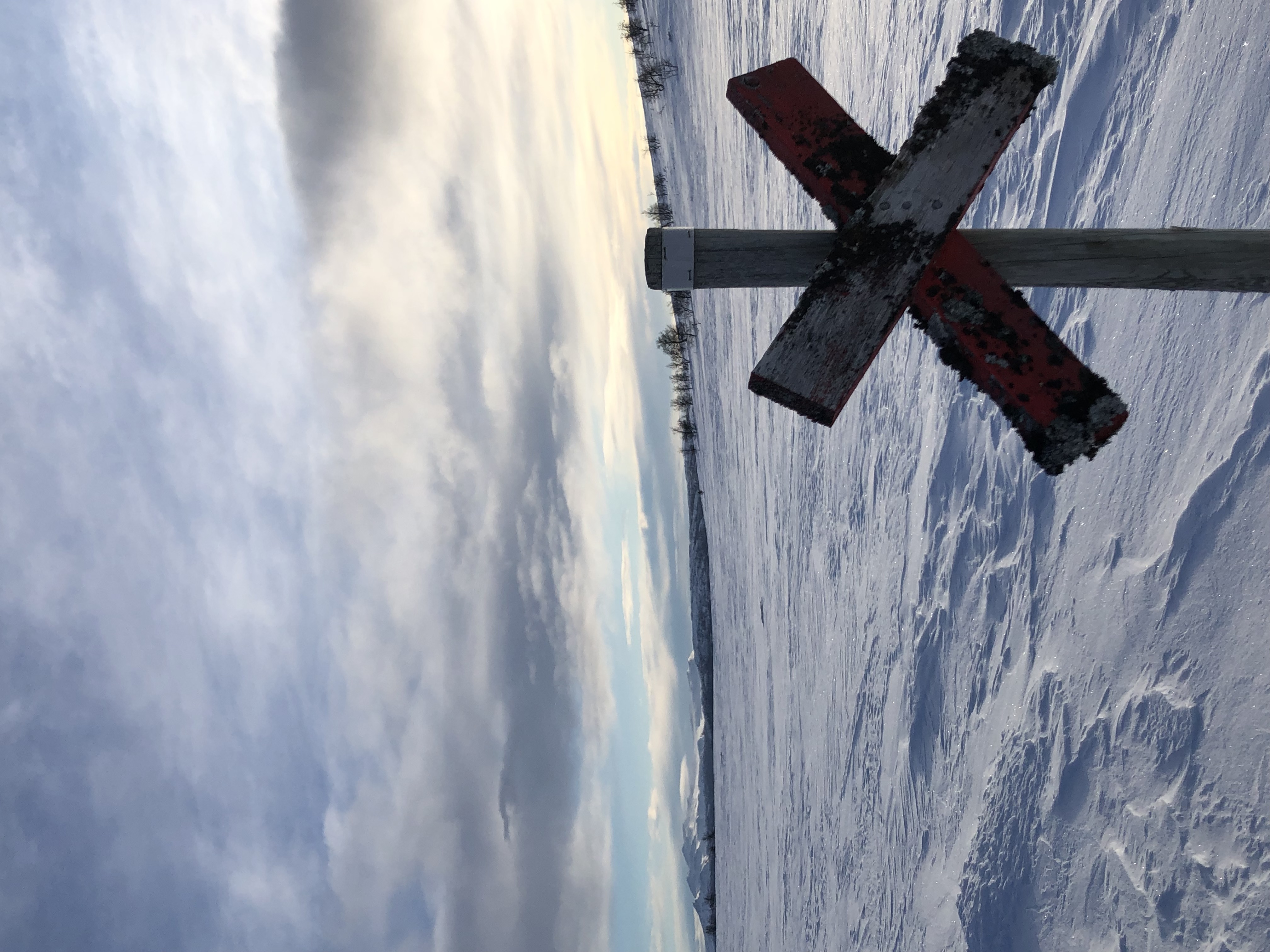 It was almost no wind and the sun was a rising.  Alone on the track, I was just enjoying. It was easy and the wind was in my back so I just kept on  going.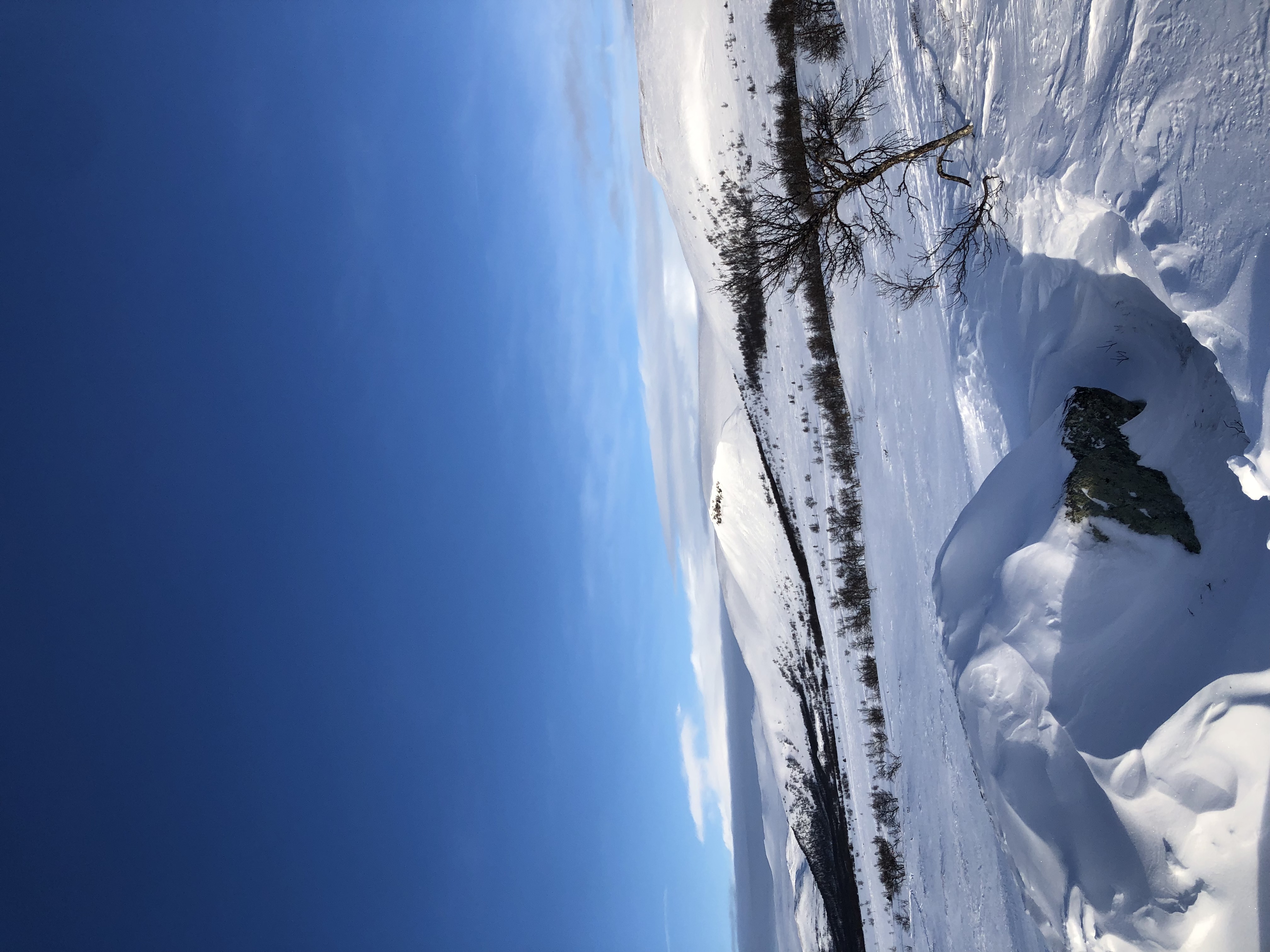 I passed a trail cross and got a new fantastic view. This time it was over the Smahamrarna. I was close to the hut Andersborg, and I saw a man.  He asked me were I was heading for, and I said that I was going fo the peak of Storskarven. Then he said; ok I will go ahead of you with the snow-mobile and take some picture of you if its OK. I said yes, go for it…So I saw him storm away. Then of a sudden when I round a corner he stood there and taking pictures of me. If its OK I will put them on our Facebook side. Andersborgs Våffelstuga – Home | Facebook  And I told him it was OK. Then I turned from the trail with my sight to the peak of Storskarven. The funny with peaks is that it feels like they always move away the closer you get to them.  With snowshoes you just have to trust the gear, they really got good grip. One of the part was really steep, so I have to struggle a bit, but of a sudden I passed it and a plateau was in the front of me. 
Now the last part was easy and soon I was at the top. And as always the wind was hard. But it was a nice view over the Funas mountains. No I went down and followed the track towards Svalatjarn. After a couple of kilometres I turned back and went to the Andersborgs hut. With a waffle with cloud-berry  jam I was now ready for descending from the mountains.
Now the sun really warmed up the air and it was a lovely trip down towards the car.  Now another adventure was done, and it was number fourteen within fourteen month. I am a happy Mountain man:-)
Last of the Wilds by Nightwish – YouTube
So see ya soon…