We are already soon in middle of May. The winter season is almost over and it is time for planning the upcoming summer adventures. This year it looks like it will be "local" adventures again. I will give you some suggestion of hidden treasures in the Swedish mountain environment. But first a bit a thought from my side. You who follows my blog, knows that I am not a found of light pack ( my quote:  light is not always right) I think you should prepare your trip and bring some luxury. 
I heard about two mountain runners talking about that the "rescue bag" just weighted 84 gram. When the shit hits the fan, I do not want to be in their clothes. Another advice I want to give, will be to stay on the course for a while. Do not discover three or even four different areas and tracks. Plan to take a part of a longer trail, and then do another next time. This will give you more time to experience and be comfortable with your equipment and gear.
So my first suggestion to you will be a hidden pearl. Go to Kittelfjall and take peak tour towards Borka mountain. This i 8 km single way. Partially marked, so you will need to follow the map. The height difference is 750 m. After 4 km you leave the trail and follows the ridge towards the peak. Be aware of the edge and keep away…The easiest way to get here is by car to Kitterfjall. But you can also go by train and bus.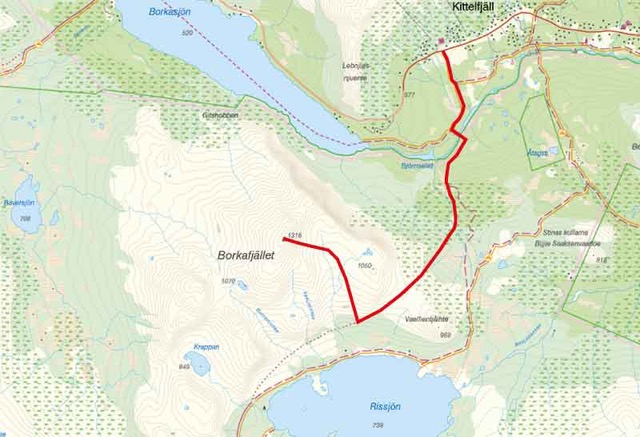 This summer it will be crowded in the Swedish mountains, even in the cabins (The mountain station is of course fully booked already I guess) But take a trip to the Valastugorna. If you take the trail from Valadalens mountain station it is 20 km, and some of the trail is more or less unmarked. This means you have to follow the map carefully. To get here you can go by train to Undersaker and from there with shuttle/taxi to  Valadalens Mountain station.
In the outdoor industry the sportfack has chosen the gear of the year 2020. And the years shop Alewalds was their choice. The brand of the year, Trangia was choose. The years newcomer the brand Garphyttan was the chosen one.
Vance Joy – "Mess Is Mine" | Black Box Sessions – YouTube
See ya soon…