Mid March and it was time again for…Funasdalen. Started up with free-heel skiing in Tanndalen. Nice and cosy. The afternoon was spend on snowshoes towards Annfjallstjarn. Friday it was time for a cross country skiing tour towards Svalatjarns wind-shelter.
The Husky did a good job, and when reaching the wind-shelter we went in for a nice cup of coffee. The way back was including a down hill part. This meaning I was the one to taking care of the husky…fast and fun, I can promise. Saturday we went up to Flatruet and here we got company by lot of kiters. Sunday I got up early I have the opportunity to see this sun rise.
So trip 15 in a row within 15 month was now a fact.
The 27th of March I went to Kiruna and kept going to Katterjakk. Now it was time for module four in the IML process; Winter Assessment. The base this time was the Katterjakk tourist station.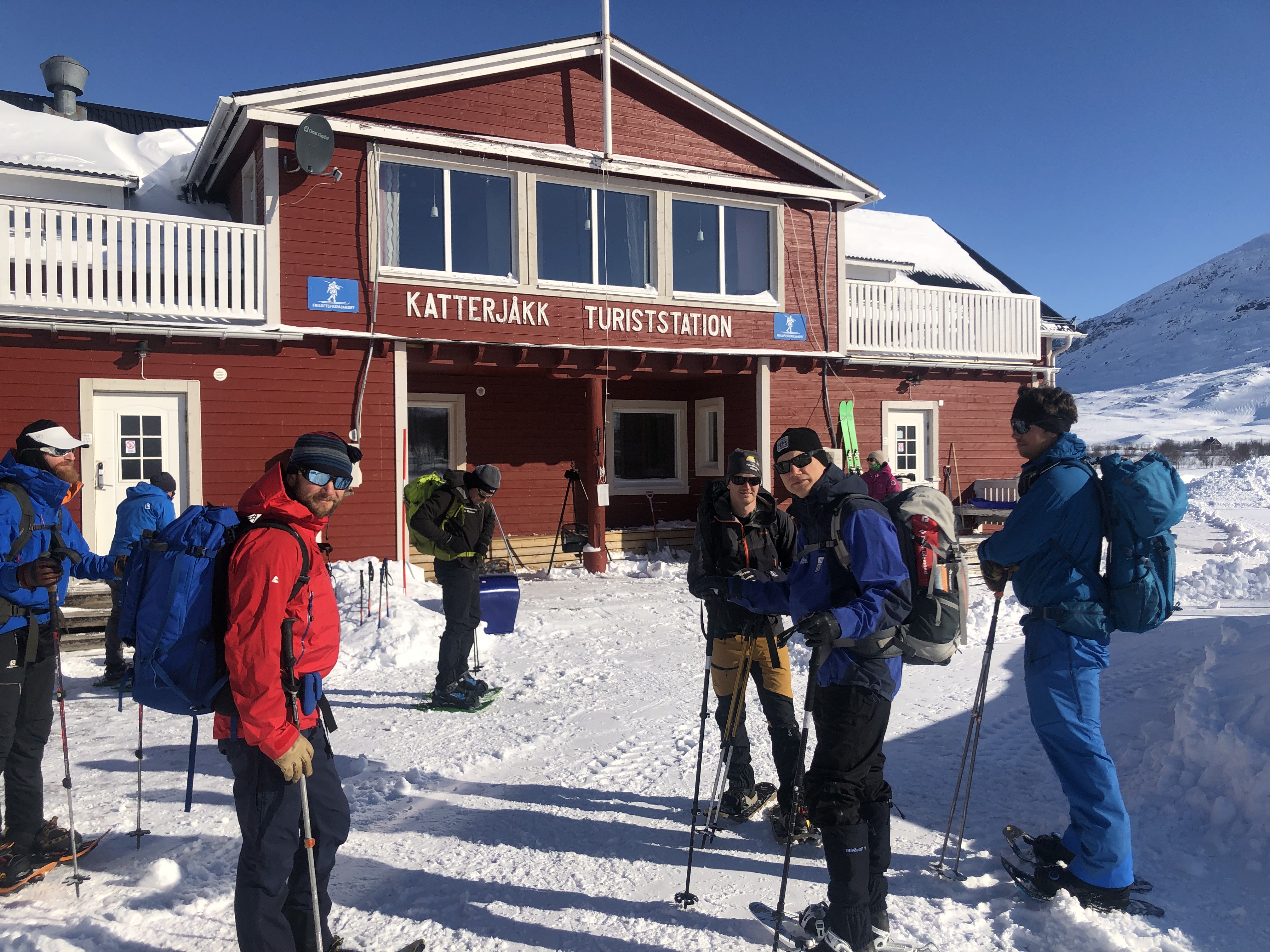 With a perfect placement 20 meters from the train it couldn't be better. This time UIMLA (United International Mountain Leader Association) was  represented by two assessors. We were three instructors and fours IML aspirants. I think we all was exited of the upcoming adventure. Monday lunch we started with vassecohkka in sight. First of all the weather and avalanche report, and then the safety report.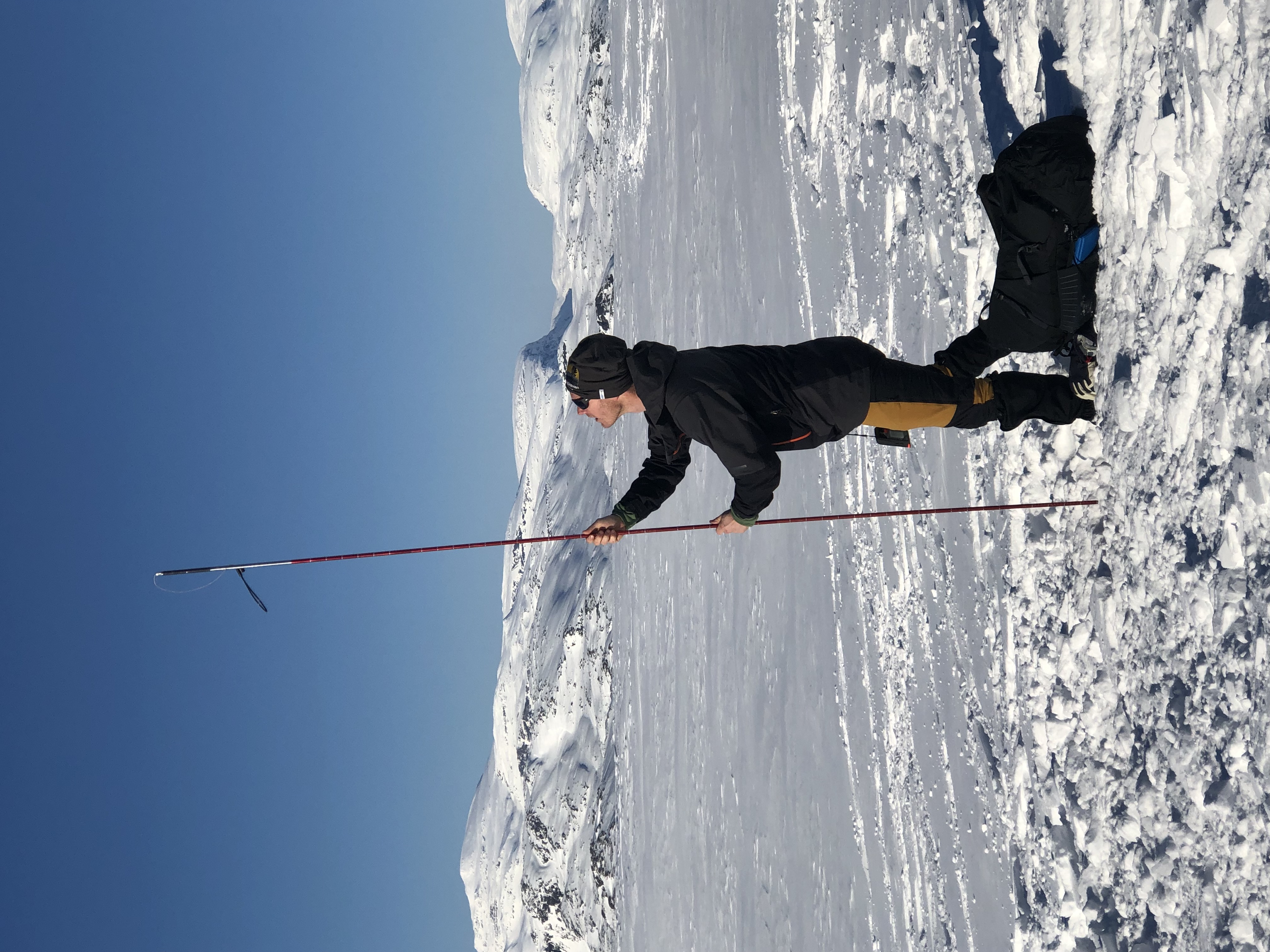 The assessment started with a transceiver search. Then we went back to the base for planning the upcoming day with a lot of different assessments, such as leadership, navigation , safety on steep ground etc. 
The day was fully scheduled and with a snowing weather with limited visibility it was a good test.
Wednesday we went out on a "mini-expedition"  including sleeping in snow shelter among lot of other stuff. A night spend in snow-shelter (or tent for the instructors) with a spectacular northern light.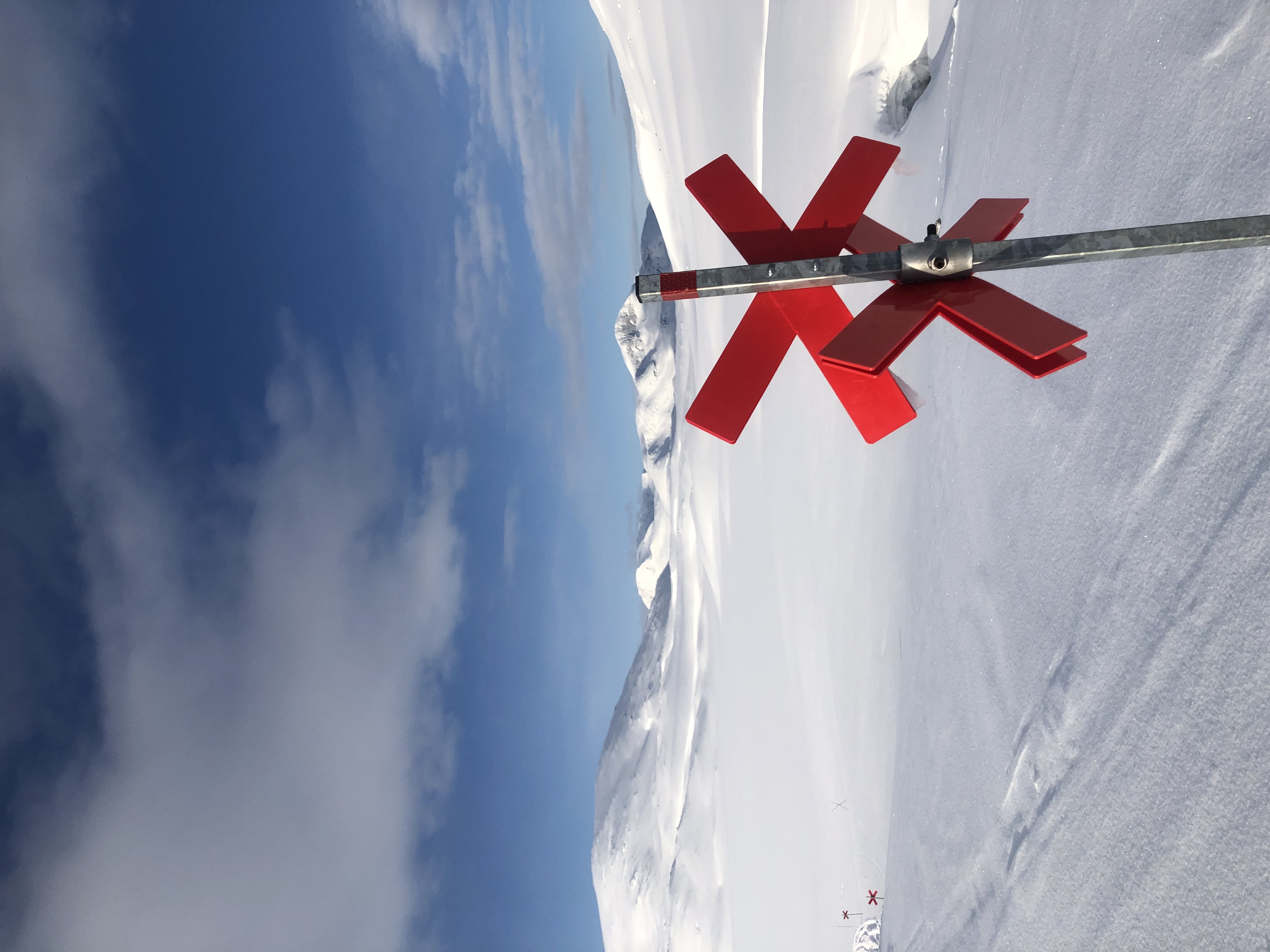 Thursday morning started with navigation and steep ground handling. After four day I think we all were done, and it was nice to go back to the tourist station and recap the days in the sauna. For me it was the 16th trip within 15th mount. So I think I am on the right track:-).  A satisfied guide…
East Love – Sunday Afternoon – YouTube
See ya soon