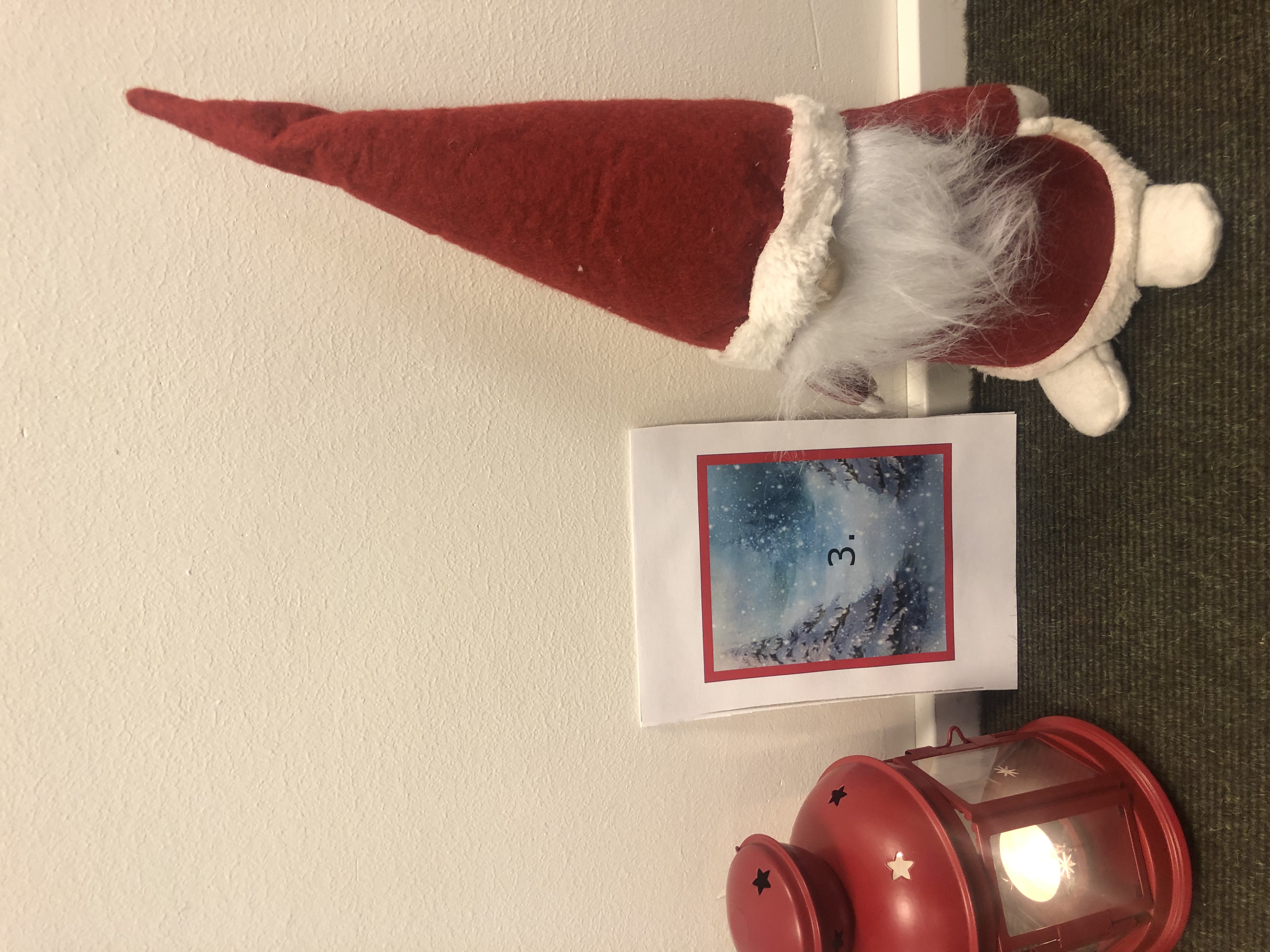 Today we open door three, and into the IML process we will see. Since the Swedish Mountainleader organisation was found in 2014, the work with become a member in UIMLA (Union of International Mountain Leader) has become a target. And now eight years later we are almost there. So why it is so important for Sweden to get this membership? This will help us to get a good standardisation for the Swedish mountain guiding. So with three out of four modules, we are almost there. What is the difference to becoming a IML then? With a IML certification, you will be able to be guiding worldwide, in different environment but not where you need alpine equipment such as harness, crampons etc. The IML will also being able to guide on high altitude hikes, such as Tour du Mont Blanc as example.
(summer training in Valadalen area) In October 2020 we begun with the Summer Training module. This one was held with Enaforsholm as a base. With two UIMLA assessors in place we started the training. Weather forecasting/knowledge, first aid, navigation/positioning, river crossing, emergency bivouac, safety planning etc. The days become quite long I can tell. When we went to bed at 22.30 we all were really tired.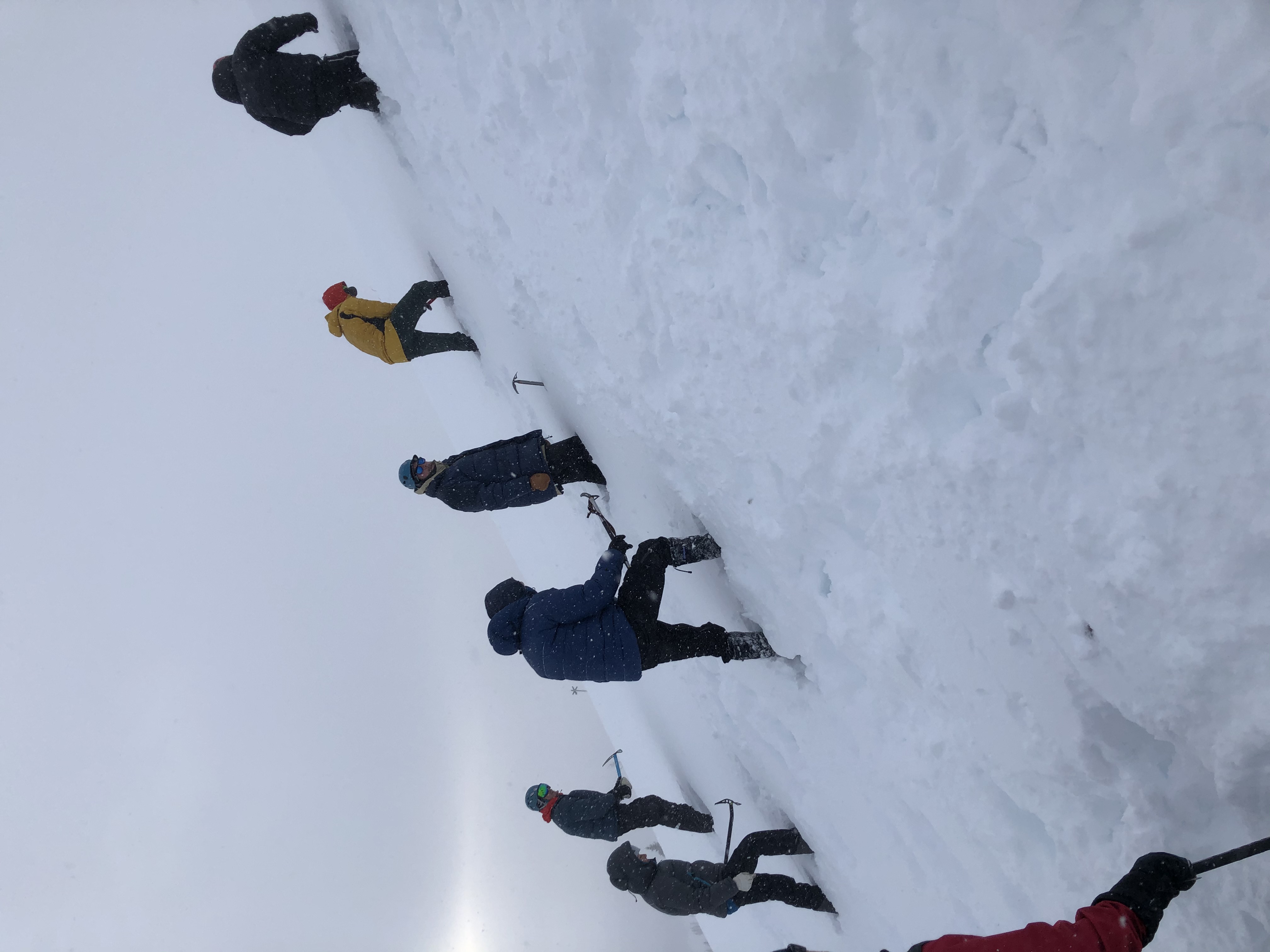 (Winter training in Bydalen area, Ice-axe technique) In February the second module was in place. At Bydalen area the Winter training took place. Snowshoeing, ice-axe technique, winter rope handling, winter navigation/positioning, avalanche rescue etc. The ended up in a mini expedition in the Drommen area. The cold wind swept over us, so it become a real good winter training. Sleeping in snow bivouac was a part of the training.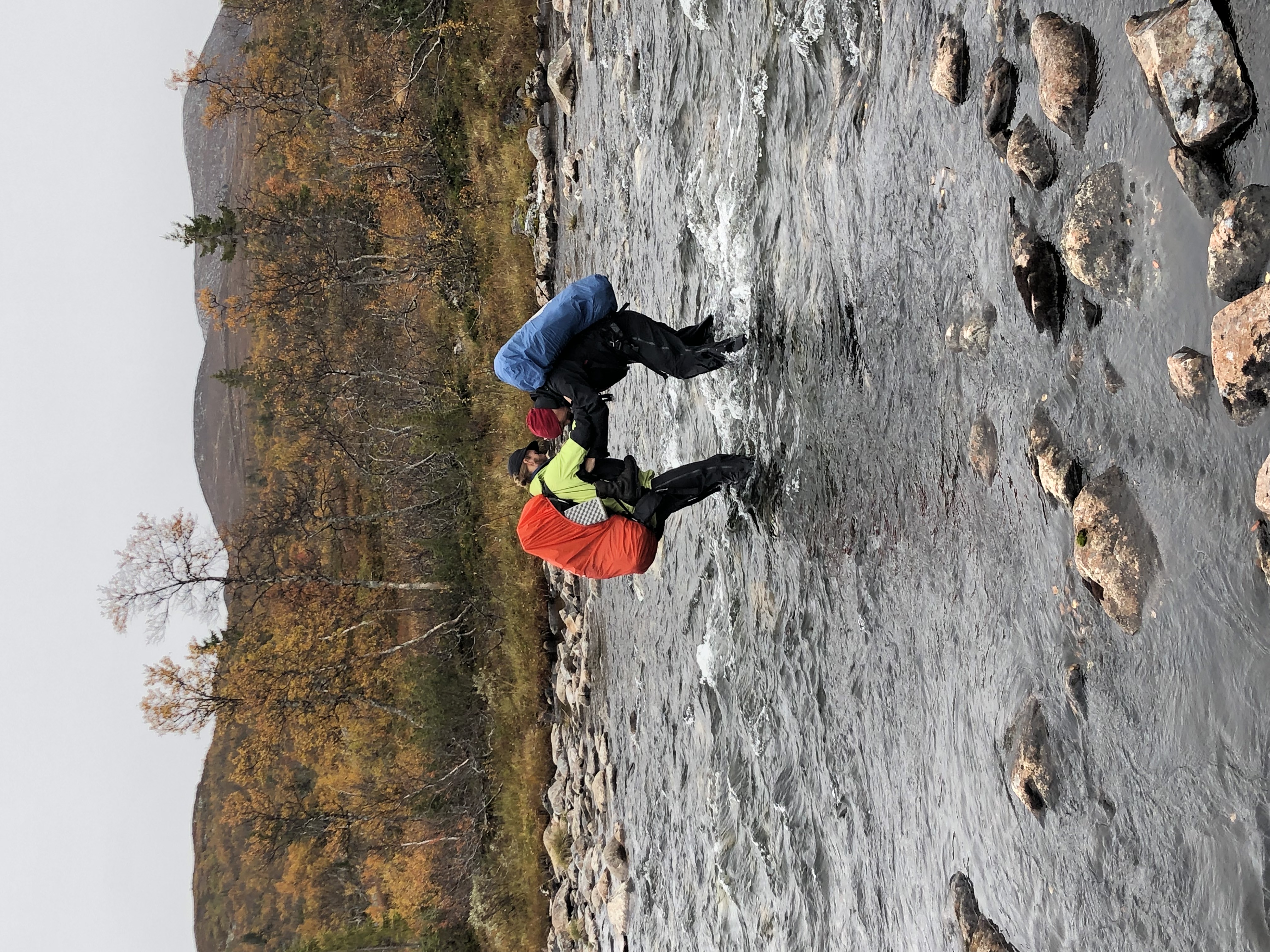 (Summer assessment in Offerdals mountain, River crossing examination)When September came up it was time for the first assessment. Summer assessment. This time it was in the northern part of Jamtland. In the Offerdals mountains the assessment took place. The week started with a speed navigation. Then we went out for a mini expedition including assessment of navigation/positioning, river crossing, first aid, safety planning, rope technique etc. When we came back to the base camp at Thursday I think we all was satisfied and tired.
At the moment we are in the middle of planning the forth module, the winter Assessment. It will be held in the end of March. And without revealing to much I can say it will include; snowshoeing, Steep ground on winter, navigation, avalanche rescue etc. looking forward to this. This time the assessors from UIMLA also will participate again.
So soon I hope we will be a fully part of the UIMLA organisation, and we got a good standard for mountain leaders in Sweden…
The book tips of the day will be: 
International Mountain Trekking – Plas Y Brenin National Mountain Centre – Häftad (9780954151171) | Bokus
Rock Collapse – Gouter, Grand Culuoire, Mont Blanc – YouTube
See ya tomorrow…