Second door this year:-). Deep in Lapland close to the Norwegian border the Unna Allakas cabin is placed.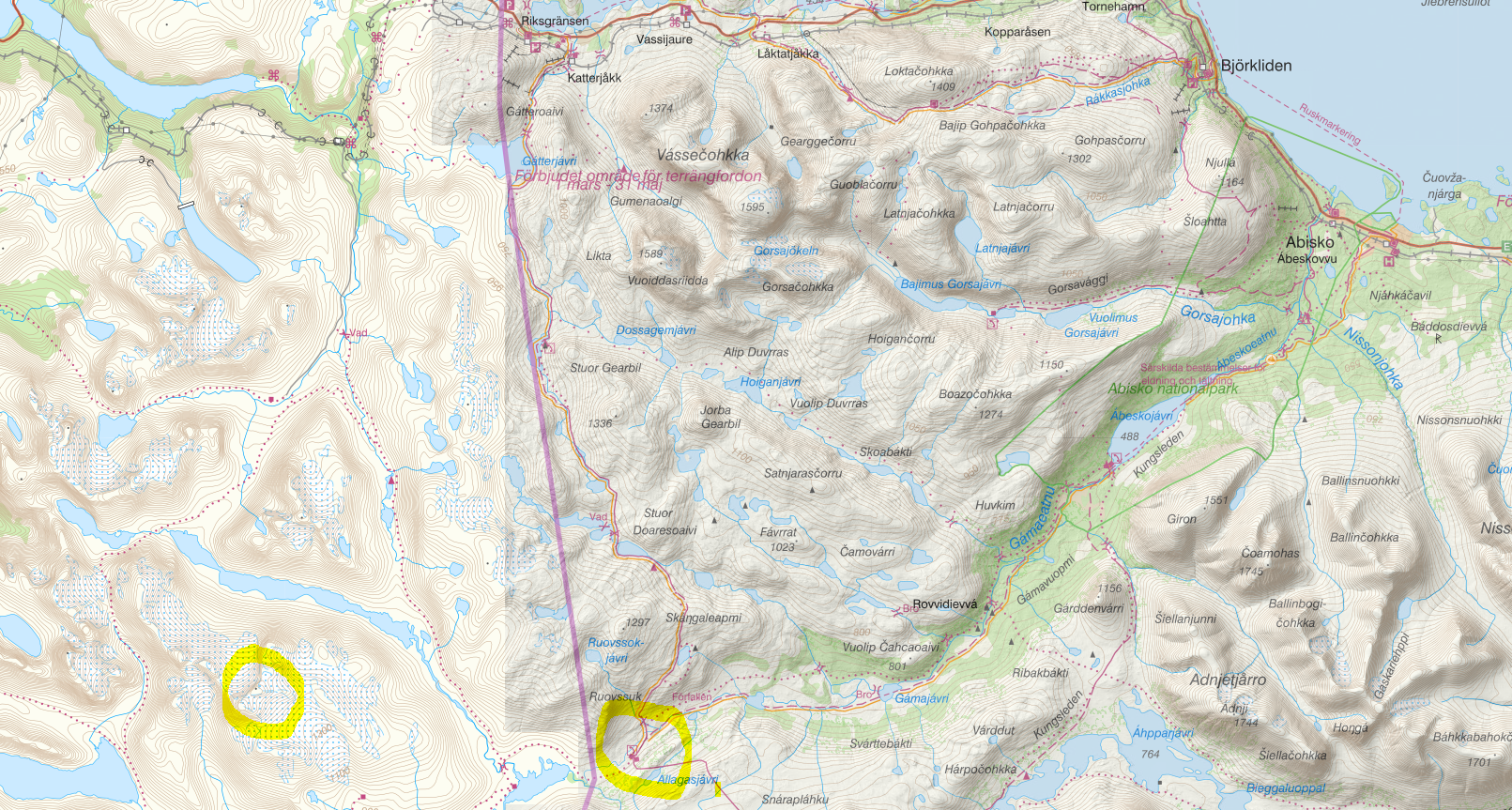 If you follow the trail from Abisko or Katterjokk. The distance is 35 K, but id you choose the Norwegian side you can start from Skjomen an than its is just 16 K.
During the WW2 this cabin was in focus. Named as Sepal 2 "Anna",
from here the resistance could plan espionage and sabotage to the German troupes in the area. One of the main duties was to inform about the weather, due to the allies bomb-planes. So the bombing of Tirpitz as well as the bombing of Narvik was helped out from here of the Norwegian Milorg. So here you also can feel the wings of history. 4 km North you can see the mining site Sjangeli and if you want to do a peak tour, why dont you try the Storsteinsmountain (Sv. Storsteinsfjellet) 1893m. 
 The Unna Allakas cabin got a 8-6-4 bed room, and also a (the sauna at Unna Allakallas cabin) kitchen in the middle with a wood stove. So why don't you take a tour to the border, and visit the Unna Allakas cabin…
Well I can also tell you that the Paltsacabin (sv. Pältsastugan) also was one of the Sepals cabin (named Måns 1) and here the resistance also build a escape tunnel for the refugees from Norway.
This days book suggestion will be two:
Operation Sepals : hemliga baser i Sverige 1944-1945 – Roger Albrigtsen – inbunden (9789185705337) | Adlibris Bokhandel
Vandringar kors och tvärs I Sapmi
https://miljosus.se/produkt/fjallvandringar/
Swimming Under a Frozen Lake | SAS S4 EP 5 – YouTube
See ya tomorrow…