Okey, its the 1st. December and it is time for this years calendar. This year will be the 6th in a row. And what is better than open the first door with an interview.
Said Belhaj one of the best, or the best climber in Sweden..
Push-your limit's to failure…
Today's interview will be with Said Belhaj. Said is the only professional climber in Sweden today. He is the only Swede that has climbed difficult 9A! He was born in 1981 and grew up in Gothenburg in Sweden. His first climbing attempt was at Rallarberget, equipped with a harness build out of a seat belt.
Hi Said what is your outdoor background?
Well, the difference between me and others was that I never stopped climbing, as young to grown up. I can't say that is was a
specific day when I decided to become a climber. But during the 80s I climbed at Rallarberget close to my home and, well that's the way. If you look at the people living in the alps, for them it naturally to climb. For me it was the same with Rallarberget.
Can you see any trends in the climbing of today?
What I recognize is that it has become more competitions and more focus of the performance. Before it was more of an adventure focus,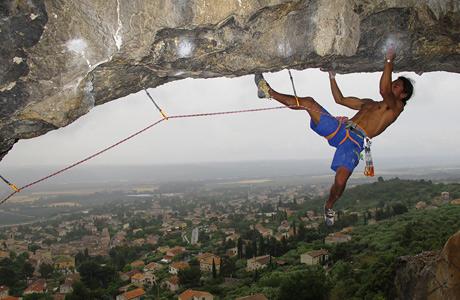 now it is more focus on sporty climbing. For me the advantage with climbing is more multifold. And from my point of view it will be boring if not all different branches were included in the climbing.
I know that you are a challenging individual, and has challenge the establishment.
How do you look at the establishment today, is there any difference?
Well, the establishment is spending most of the time on everything else then climbing. Ridicules discussion about fixed bolts to be or not to be in sport climbing etc. In the 80s this was completed in Europe, and we still struggling with this type of questions here. It is like country side, and not very inspiring. Being a pioneer in a culture like that is hard. From my point of view climbing is for everyone, from the amateur to the elite…
So, what are you up to today, are you focused for reaching 9B?
Now, I am going to Finland, but I will go to china in a couple of weeks for climbing there. Nothing specific. I will plan the 2019 later, now there is no specific goal. It will be bouldering of course; it must grow. And for being able to remove borders you must got the flow…
Looking at your friends Sean Villanueva for example, what is the difference between them among other alpinists?

Well, first this type of climbers is very good skilled in climbing. They got a very high level of physical performance. The second is that they love to suffer in the mountains. That is a driver for them. So, with this parts they can be able to climb difficulties in a good way. But the biggest difference is the skills of climbing…
When it comes to speed climbing, Ueli Steck was casualty, what is your reflection of that?
Well, that was very unexpected from my side. The tragedy happened when he was reconnaissance the upcoming climbing area, and probably lost his focus. Climbers in this area are well known with the risks. But of just losing focus for hundredth of second, will cost…
For becoming a better climber what is required?
There is one crucial thing, use your potential your capacity. Keep on until failure, you must get ahead far away from the comfort zone. You must move borders all the time. You can fail hundreds of times, but then of a sudden you fix it. When it feels impossible, keep on going until you make it. That is the magical moment of climbing, that is climbing.
Where is the best climbing in Sweden?
I'm sorry but here it must be local patriotism, The Swedish west
coast, Bohuslan. Where the sea meets the cliffs, and granite in world class…
So now the 1st door this year is opened, and tomorrow there will be a quiz. And you can win a nice price..
And todays Chrismas gift suggestion will be a book..
https://www.adlibris.com/se/bok/min-historia-9789188671776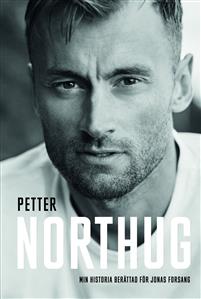 Very interesting to get Peters history..
See ya tomorrow..