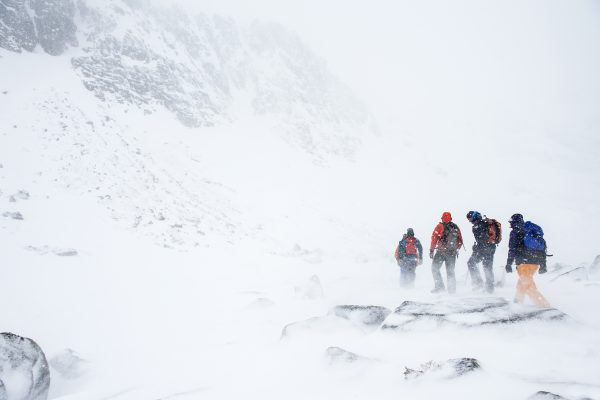 Focus this week have been navigation, and specially in winter conditions.  So what will be the difference from navigation in summer condition? Well, there is some things that differs. The weather condition is one for example. The wind and the cold will affect us. The snow will affect the sight, even if we can have a "white out" in the summer it will be harder during the winter with snow in the air etc. So were do we begin? First of all it starts with the positioning. Were am I? Use map, GPS etc. to get your current positioning point. When you know were you are you can start to plan your next step.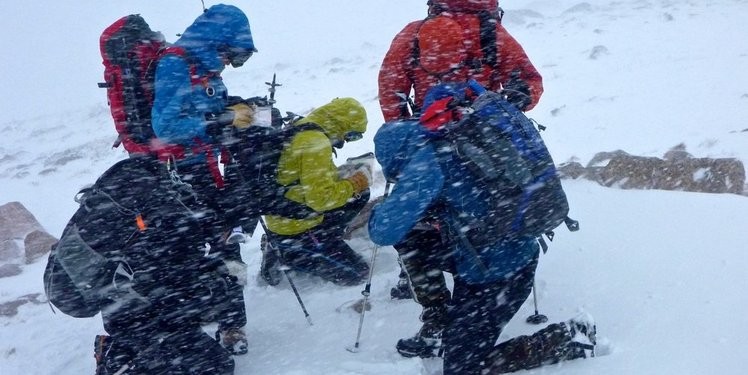 Settle down in a stable way so you can read the map even if its windy and snowy. In winter condition you must have more flexibility in your planning.  Heights and contours will be your most important help. Since bogs fields do not become visible, nor creeks etc. Also the snow and sun will affect you so you need more different kinds of glasses. If you have bad sight, you can let one of the other participant go in front of you (Then you must  know that there is no danger in front of you). You can also trough a snow ball in front of you so you can see if the angle differs during the hike. The dangers we must take in consideration will be; avalanches, hanging drifts, and also weak ices and creeks. Timing and distance calculation become very important. You must be aware about your timing. If it becomes withe out, try to find some positioning points to use for your compass.
During winter it can be better to choose a way were you will have "catch-up" such as a creek a ridge or a trail. This for get the target in your way so you dont miss it if you loose the sight.
In the eighties we used the avalanche string. This is perfect if the visibility will be bad. You can use it for determination of distance and also to keep the group together. (the use as avalanche device it has been condemned)
Lost in a whiteout? What to do? – YouTube
The book suggestion of the week will be the "Complete guide to winter Camping"  by Kevin Callan. In this book you can learn of how to choose the right tent from out of your needs, how to read animal tracks, how to navigate, snowshoeing and much much more. So if you are tired sleeping in your house or flat, read this one and get out there…Complete Guide to Winter Camping – Kevin Callan – Häftad (9780228103523) | Bokus
Next week it will be about what a guide bring in his pack, what differ from a regular hiker?
Switzerland's Stairway to Heaven – Alpine Via Ferrata – YouTube
Laurell – Habit (Official Video) – YouTube
See ya soon..