Early morning, the guide has been up for a couple of minutes. Everything is checked and loaded in the vehicle. The sun has been up for a couple of hours. Time to pick up the clients. The ride to the cliff will take about 5 hours. A buss full of expectation and excitement. We arrived before schedule, but that dosent matter. There is a bugbear in the "air" black clouds and thunder. The routes are closed. Well, it mean a couple of minutes to take a coffee break. 34 minutes later we got a "Go" from the staff at place.
Finnaly we got a go…
Todays crew was homogenius, and fast. They followed the instruction perfectly, and there was no problem at all. The white route was done in just 40 min.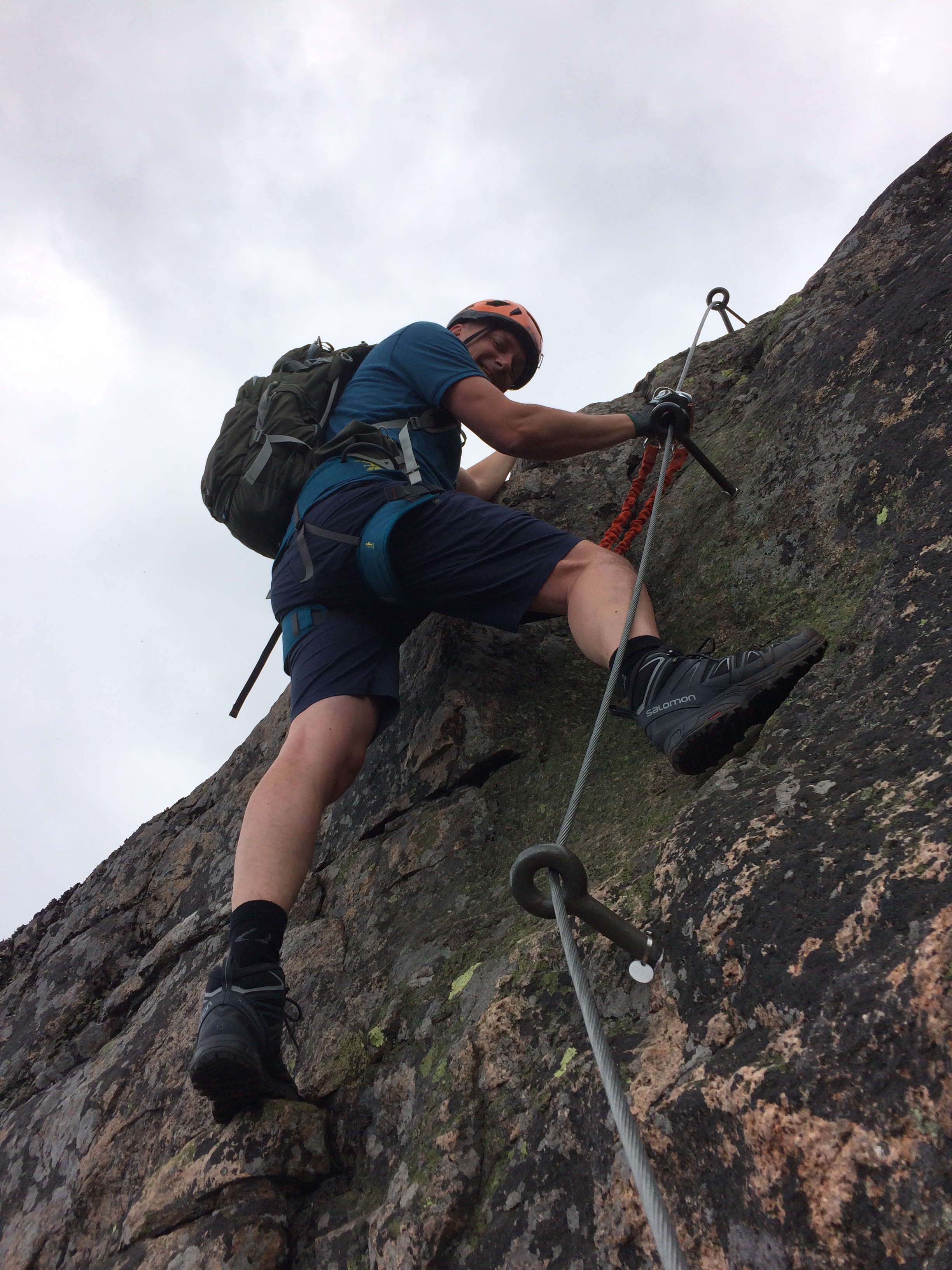 First time Via Ferrata and a happy face…
A perfect tecnique, look at the arm holding the Via Ferrata set…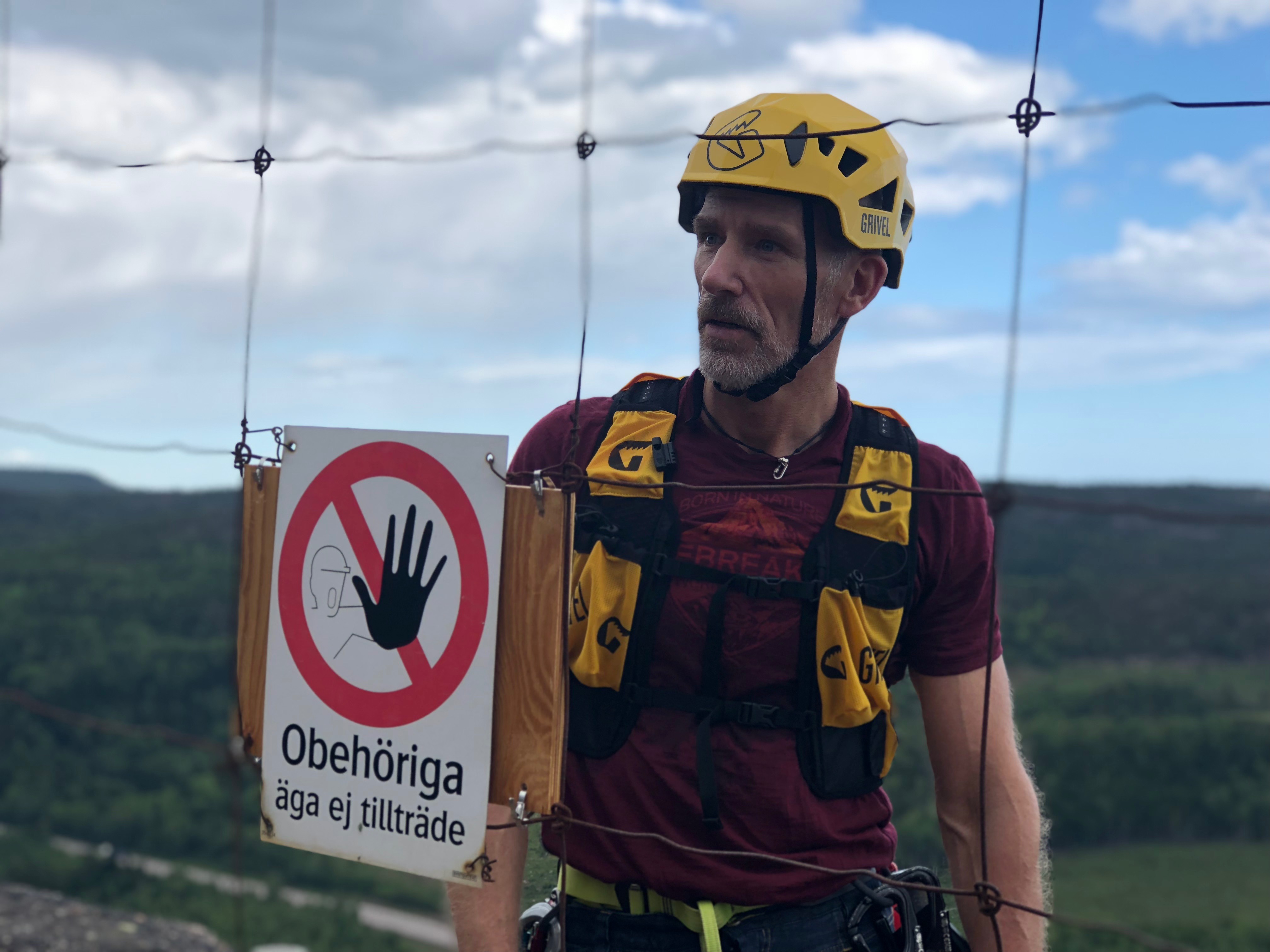 The guide lead and give instruction. Secure safety and helping pushing limits…
Just when the climb was done, and we started the way back, the rain and a new thunderstorm came in. Meaning time to go home…But a coulpe of clients, happy and excited to come back for another session..
Happy clients at the top of Skuleberget…
See ya soon..