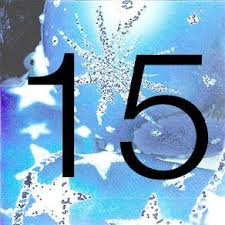 It is time to open door fifteen, and today is about Cold..
How can you protect you and adept yourself to Cold? First of all the clothing is very important. The best is to use the multilayer principle. Use merino wool closet to your body, this will protect you from being wet. It is also imortant to take into account the wind drift.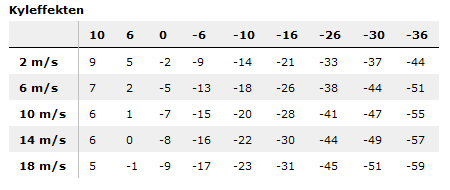 Table of wind cooling effect. Easy to remember: 10m/s & -10 = -20.
You most protect you from the wind to take the heat from your body. So a middle layer with down or primaloft makes a air gap, that helps you to keep you warm. With this you can avoid a part of the wind coling factor.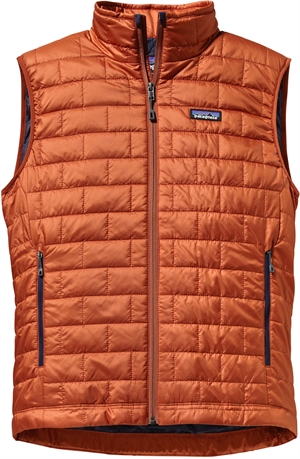 A suggestion of mid layer..
I also talked with Roger Kölegård  at KTH (Royal Institute of Technology) who is a scientist and researching about Cold. He told me that the human body can adopt to Cold. But not as much as they thought. It is also realetd to gender, and personality as well. A fisherman dont adept more then anyone else. But most likely they got a high pain treshold. If you got a thermal injury, warm it with a body part such as a hand or in the armpit. For not so long ago, the sugestion was to rub the injured area with snow! Totally wrong, and also to put ointment(salva in Swedish) before enter the artic air..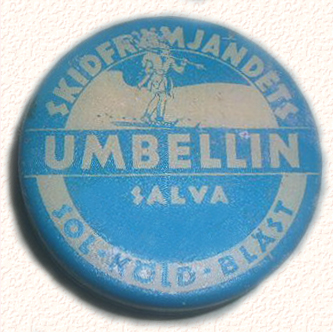 Even Skid och Friluftsfrämjandet (ski and outdoor promotion)developed a ointment for this..Time and knowlege change…
Se ya tomorrow..