July already and in the middle of summer. I have promise a review of a pant from Bergans, but I will dig a bit deeper in the area. I will also look into how to develop your skills of using intuition…
So when you are about to choose a pair of pant, there is a lot of different things you need to consider. Therefore it is not a easy topic. First you must choose if you want  shell-pant or a soft-shell pant. That will be your first choice. Today I will dig a bit deeper in the choice of a soft-shell pant. (you might use this as well for a jacket) At this picture you got three different pant. One pant for three season hiking, One what I shell call a hybrid, and a one for high intensive activities.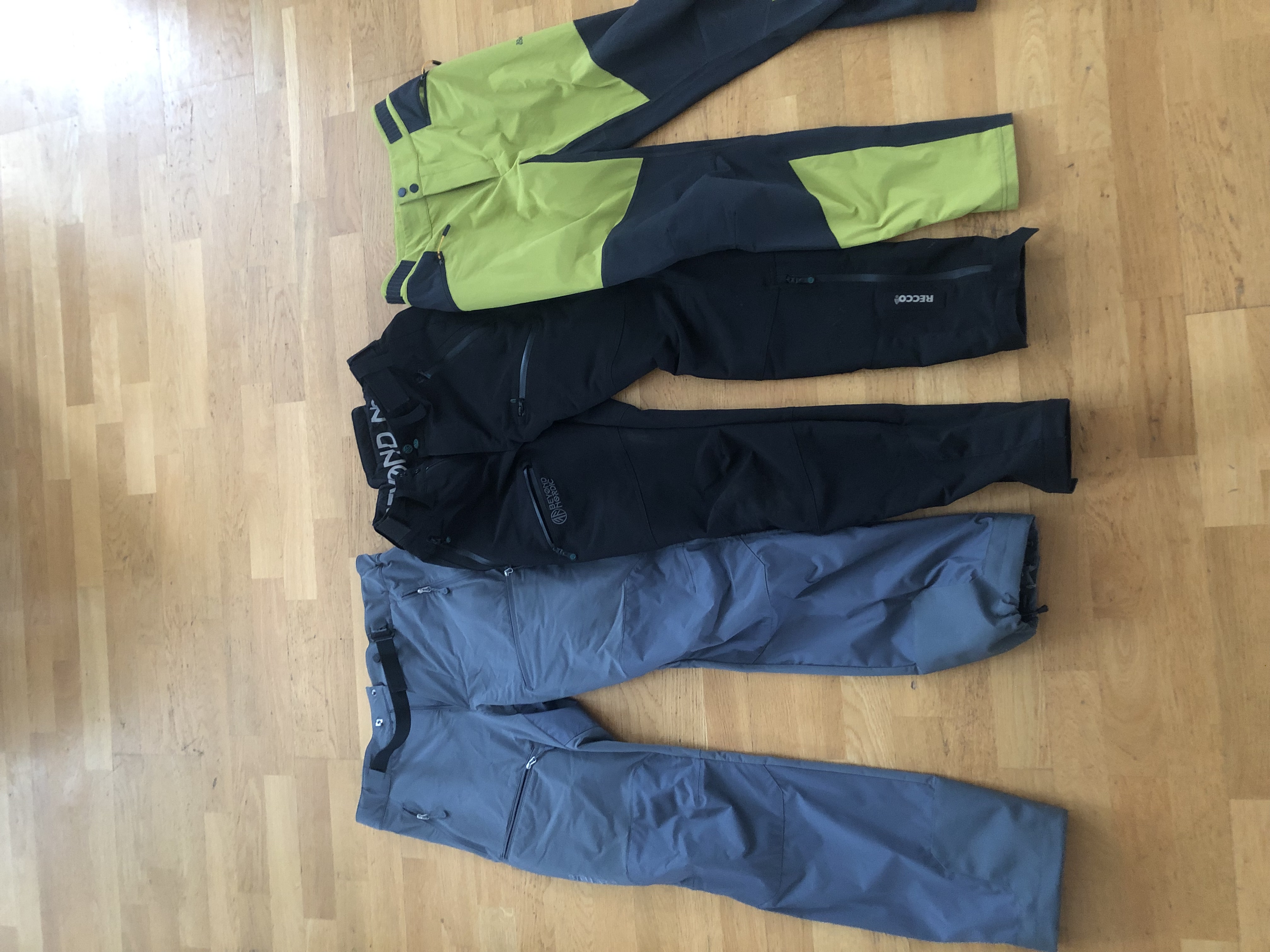 Lets start with the one to the left, the Stellar EQ Guide shell hybrid pant. This one is nice and got reinforcement on the knees, the butt and in the end of the pant. This one is a nice three season pant, but it has some bad details (you can read about it in a earlier blog) You can keep them a bit longer than a regular pant, but that is just for a short while. The second pant is from Beyond Nordic, it has nice details but the fit is not 100% though the cost is 92,94 Euro so really cheap of what you get. The third one, is a scaled variant for high intensive activities. The cost of 223 Euro is to much for a such a stripped model. Ok, so what have we learned from this then? Well, if you want a pant that suits well, you have to pay a bit more. (not necessary for everyone, rather for the one being in the mountains much of his or her time). Even if you have a hybrid pant (or jacket) you still need some sort of shell) So why don't bring just one apparel. For the legs(pant) it can be a choice of bringing a breathable choice and bring a light rain pant in the back-pack. So what do I like the Y-lightline progressive pant from Bergans then?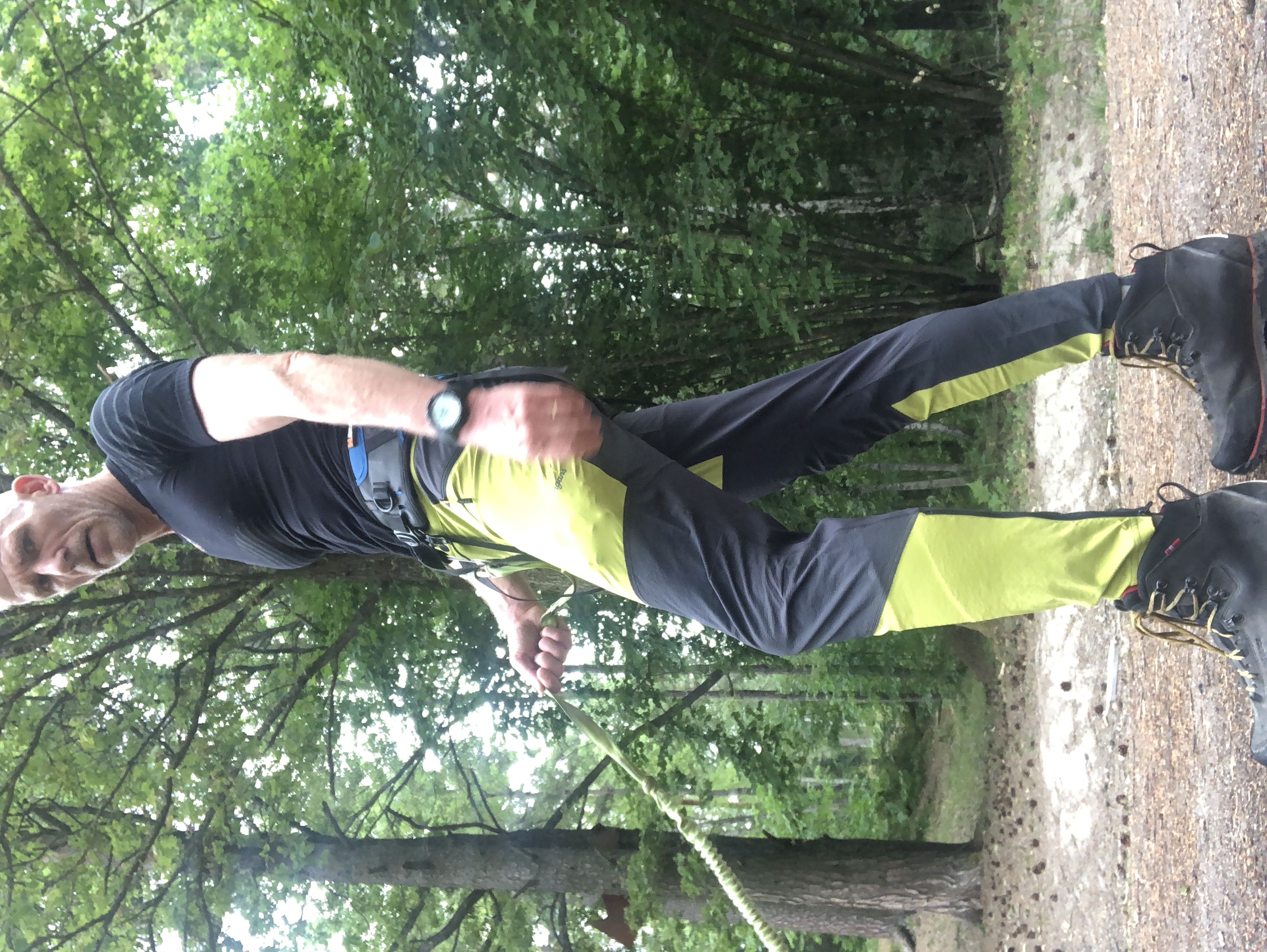 This pant is alpine fit, means that it is tight fit. This is something I really like. Two big pockets were you can store a map etc. So really nice, but the price comparing to details and finish is to expensive. So it will be just NNN. No ventilation zippers or any other details. I have much higher expectations on a pant at this price area…
And now over to something complete different; In the mountain my intuition have both help me, and save me a lot of times. When you got that feeling that something is wrong and you take another decision that leads to the right way…Such as when you got a strange knowing  that something is going to happen. Or an unexplained feeling that want go away, Feeling very strong emotions toward someone or something and later understanding that those feelings were correct, and why…So how can you become even better of this skills? This suggestion might help:
First of all, start meditate. Use just a couple of minutes every day and just sit and meditate. Become aware of your gut instinct, choose the way or path you "feel" most of. Third is to doing daily body scan, check if and where you got tension. This will also be in the present in a nice way. Spend time outside, use the lunch for a walk in the park. Be aware of what thought that comes up during this. It might be your intuition speaking to you. Get of from being reachable, get of from social medias etc. not for 1 hour but for four hours. Next suggestion will be to ask a question to your intuition, sit down and think of it, journal if you got a piece or the whole answer. It might not come immediately, but the process is ongoing. If you do this the developing is on, good luck!
7 Things Highly Intuitive People Do Differently – YouTube
Protoje – Incient Stepping (Official Video) – YouTube
See ya soon…