Today it is the second Sunday of may. The light green colour, the chirping of birds and the light make me awake and full of enthusiasm and ideas of upcoming adventures. Today I want to strike a blow for the path of the free wanderer. Ether we walk among everyone else at the common trails, or hike a extreme long or challenging path. But why dont hike for yourself?   You do not have to especially far from the crowded areas to get into real wilderness,  where you will be almost alone.
My first suggestion will be Bunner mountain close to Storulvan and ther Jamtlandstriangle. A very nice area and easy to access.
My next suggestion will be the Skackerfjallen in the North West of Jamtland. If you follow the trail between Anjan and Kolasen, you might nit meet anyone else.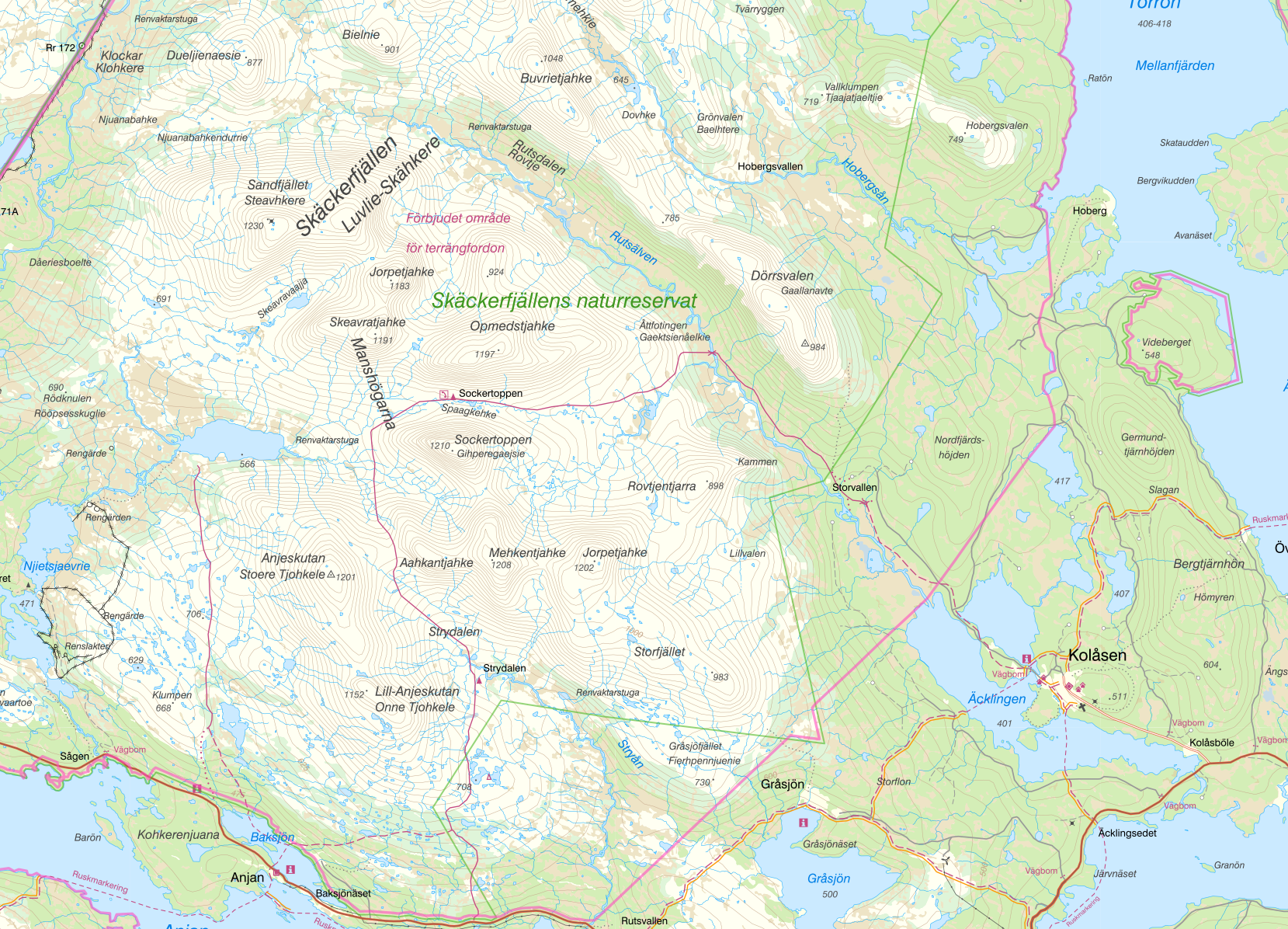 Why dont you ascend the sockertoppen, and get a fabulous view over the area. During the winter you will have a real nice off-pist skiing here.
So why don't you chose a trail, and be alone with you thoughts?
See ya soon…