Today we on yesterday's topic carry on and open the door twenty one.
Importance of skills related to mountain safety. I just want to highlight the mountain skills related to yesterday's blog. Even if you have been in the mountain environment for thirty times in good weather and easy condition, you don't got good skills.
Today it will be about mountain safety equipment. What is really important to understand is that no book or equipment can never ever replace experience. Such as a easter week at Sylarnas mountain lodge for example:-). But having the right equipment might help you out, and also will be life saving in bad situations. But then you need to got the experience to use it. So what does I got in the backpack for safety reason? First of all you shall have a thermos with you. Even in the summer in the mountains this will be a solid foundation to stans on. Also a extra emergency food. Put a dried meal in the backpack. It will weight nothing but will give you energy when you run out of it. A emergency shelter will be the next thing to bring. A GPS, but you must bring compass and map of course. If you are going into areas were there is the slightest risk of avalanches bring a transceiver, a probe and a shovel. A altimeter is also very good for the navigation. A backpack in the mountain must also include a first aid kit, and depending on the tour the size and content shall be adapted. I also think its good to have some kind of emergence contact equipment for emergency (the coverage sometimes is bad for 3G/4G) so a satellite communication solution such as Spot-tracker or Garmin In-Reach. Nice to have will also be a bivouac-bag, a light sleeping bag for emergency(this can also be used as a emergency-shelter) and also some kind of clinometer. I often also bring a saw as well.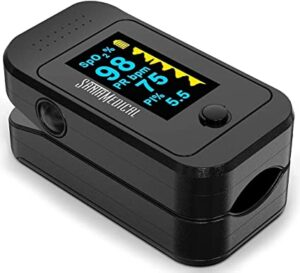 In high altitude environment a oximeter also can be good to bring, here you can see if you need to stop the acclimatization process on a certain level. I should also mean that a pair of real good gloves will be a safety equipment as well. Because if you cant use your hands, you will get stuck. A whistle is also something you should bring.
But the conclusion will be: no equipment could never replace any skill at all, it could only complement it…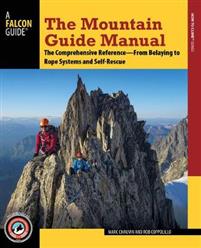 The book tips of the day will be: The Mountain Guide Manual – Rob Coppolillo, Marc Chauvin – pocket (9781493025145) | Adlibris Bokhandel