So here we go, January has already passed. So now it is hight time for planning this years activities. If its not planned, the propability will be low that it will be done. So just go for it. At todays blog you will get some suggestion of what to do…
Mirror from the outdoor World: There will be no outdoor fair this year. The number of exhibitors has been to low. And ro be honest, I am not surpriced. The fair has been out of energy the last years. But there will be a new one: 4-6 of September the Outdoor festival of Stockholm will be open. So keep the Eyes open for this event..https://www.outdoorfestival.se/ When ti comes to sustainability parts of the outdoor market has take a stand. On Black Friday a lot of brands have Close there sights. And Haglöfs take it even a bit longer and double there prices at the Black Friday. When it comes to result of 2019, Outnorth does a real good result. With a increase of 30% of the Revenue, they goes against the market.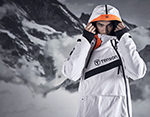 The ISPO fair were all the news in outdoor for 2020 was presented Tensons hybride jacket AW20 was rewarded.
When it comes to planning new adventures I might help you out. From now on I will have a suggestion of tour at the blog. Today we start with the Salen area. This tour starts at Stoten parking and follow the signs towards granfjallsstugan.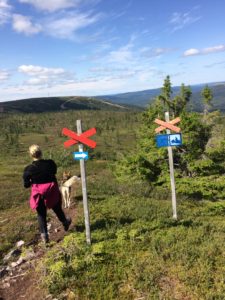 It is a easy but uphill track. After 6K you will reach the windshelter of Granfjället. Here it is good to take a break and enjoy the view. After the windshelter the track is uphill, and a bit Heavy. Soon you will come up to the Mountains. You will now have a fantastic view into Norway, just follow the tracks toward Granfjallet/Stoten and soon you will se the ski lifts. Follow the track to Soltorget/Jaktstugan and you will be back to the start of this hike…Easy to acces, nice to walk…
The book Helags & Sylarna the author Leif Kullman and Lisa Oberg describes how small climatic variation will affect the animals as well as the nature.
Today I will start the Guides tips.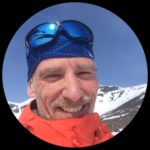 Here you will learn practical things that might can help you in the outdoor tecnique..

When it comes to Winter tenting, you might have seen that people use the skies for line up the tent. This might not be so good. The cross contry skies noramlly got a Sharp steel edge. That can easy cut of the line. And I will tell you, its not so easy to get out in the storm and solve that problem…So instead use Winter pegs, they will be Worth the investment…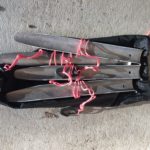 See ya soon…