This weekend it was outdoor feast at Docksta. I was invited as a part of the activities. There were lot of diffrent types of clinics, such as kayaking, bush craft, Sup and a lot of Outdoor companies. The Via Ferrata was also one of the main activity. Friday and Sunday offered nice weather with sun. During the night to Sunday the rain came in. This was my adventure day, a hike in the Skule forest towards the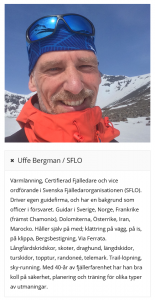 Slottsdals crevasse. So at 08.30 the hikers were ready to be guided trough the trail in the mystic wood. The hike started slightly uphills and after 20 minutes the first stop, was done. A short information about clothing and how to plan the tour. Then we continued upwards to the Slottsdals crevasse. The participants got 25 minutes on there own to enjoy the view of the High coast archipelage before we contiued to Tarnattvattnet and a short lunch. Now the sun started to brake trough the clouds and the weather become nice. Soon we were close to the Bottenvikens shoreline at Naskebodarna. Now the trail was a easy hike towards entry south. At the end of the occasion,  one of the participants comment: With u as a guide, I really feel safe and comfortable. That is feedback that make a guide smile.
When it comes to new gear, I will present to new apparel today. First out will be a jacket from Schöffel. This brand was founded in 1804 in Germany. The Softshell jacket Hdy Val d Isere is a quite interesting new jacket on the market.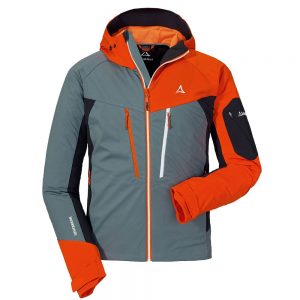 Also the the Berghaus, which is an old brand with always high quality. Check the Extreme fast hike trousers. A apparel with alpine fit, light weight and breathable.
See ya soon…