So here i am, sittning with a cup of coffee in my hand and starting to blog. This ha been a tough workout week. Two one and a half hour of fightting and also climbing running and workout at the gym. The core of the body starts to get modifyied of the fighting workout. Thats nice.
When the mountains are Calling I must go, and there we are… So planning for a upcoming tour to Jamtland. I found a trail I havent walked, so this one must be hiked…reporting will come.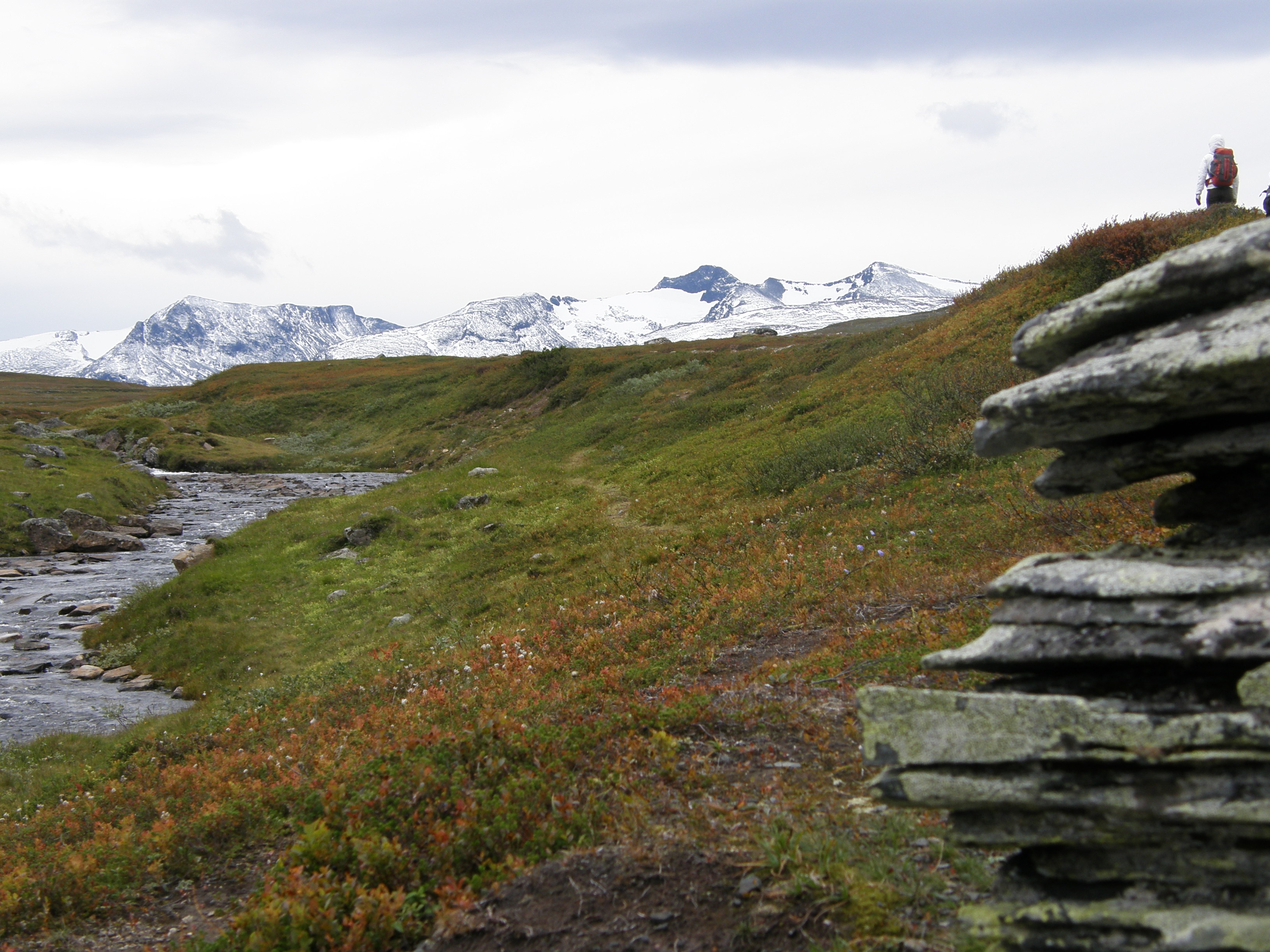 The tour to tell about today will be from Sylarna. In 2003 I was asked to guide a Group from a Company towards Sylarna. I accepted and in beginning of September it was time for the occasion. The Group was all together 15 people. I realised that I should need a guide assistant. so I choose one from the Group, one which I did know got some skills of navigation etc. We got walkie talkies so we could communicate. Following radio sequense I got to my ear: -Hey, we got some problem here, Kristian have problem with his backback. The Wheel is hurting his back. I answered: -what? what is it for Wheel you are talking about? -Well, it was in the early morning yesterday, he must have tking the wrong backpack when he was leaving his home. Well six hours later we all have arrived to Sylarnas mountain station. Next day the sun was shining and the goal for the day as the Sylarna summit 1762m. After a while upphills Three of the Group decided to turn back. Their cotton underwear was wet, and Heavy. We continued up to the peak of Lillsylen. Everyone was satisfyed, and we turn back to the mountain station. So what was the learing from this guiding? Well, number one be sure that you are enaugh with guides. Secure that all got the right Equipment. Otherwise you will spendto much time of wrong things.
And now time for some notalgica…
Enjoy the Syltraveresen with Rikard Westling. Honor his memory with a mountain adventure…
See ya soon