When it comes to mountaineering, the safety is very important area. All of us who deal with this type of activity (Climbing, Via Ferrata, mountaineering) always see the UIAA marking on our equipment, but honest, not so many of us reflect on what it is. The UIAA stands for Union Internationale des Assiations d'Alpinism. It was grounded in 1932 in Chamonix. Today it represents more than three million climbers and mountaineers from 90 different countries. The organization has also been recognized by the International Olympic committee since 1995. When it comes to the safety area the organization already in 1960 founded the UIAA label for approved climbing gear. Preserving the spirit and tradition area, Promoting the responsible access, culture and environmental protection and supporting youth participant and the Olympic movement. On the web page you can find a lot of interesting reading about everything from Mountain medicine to skyrunning. And a lot of inspiration for your upcoming adventures, and very nice pictures and films. When it comes to UIAA world cup 2019 results, we can see that Russia is like Norway in cross country skiing. So, haven't you been on the site, it worth a visit.
When it comes to gear I think the trousers is an interesting area. I
got trousers for; Via Ferrata, climbing indoor, climbing outdoor, cross country skiing, Mountaineering etc. But the questions are, can there be any hybrid that is useful for all activities. I've been talking to a couple of stores and their suggestion of this is: Norröna Falketind, I can also se Lundhags Rocketer pants as a good option.
When it comes to clothing overall, spring is the time for news.
Paramo is a new brand for us Swedes, with experience from 15years of Mountain rescue they know their area. So, the new Doulogy jacket is nice. Perfect for mountaineering, it got good water resistance a well as spreading moisture quickly. Another new brand will be Sprayway, a UK based company founded in 1974. There Torridon
jacket is also an interesting product.
Other interesting area is also the GPS tracker. Spot tracker has been on the market for a couple of years and now some other brand has grab to the market. Protegeara*live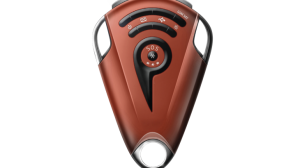 is one of them. Garmin has also one model on the market. This one is perfect for the one that is alone on adventures…
This weekend Ive been skiing , sledge dog pulling and Snow mobile driving. a real nice weekend with a lot of Mountains and sun:-)
See ya soon..