Now we passed the first of February and the Winter season is really here. A lot of upcoming adventures is on its way. This time of the year is nice due to that now we can plan for really nice adventures.
In the fashion the outdoor look has been in focus for a couple of
years. At the moment the 90s is in the focus, and for example fjallraven and Acne cooperate in designing of clothes. and all of a sudden, the fleece sweater has become hot. The history behind this garment there is a story. It was in the 70s, the climber Yvon Chouinard asked a textile Company in Massachusetts if they could design something better then the woollens that get wet and heavy. So then the soft Shell/fleece was born. And also a new brand, the Patagonia.
And as a coincidence I will review Stellar Equipments M guide
Merino mid hood. First of all I like Stellar. Good price and high quality. They also try to be inovaiters. This garment is not a exeption. With a mixture of 18%merino and 76% polyester an 6% elastane it is quite interesting. The hood is big enaugh for a helmet and is to adjust. Two high pockets which not will be in the way of backpacks straps or a climbing harness. If there is any thing I got objection to it will be: lack of drawstring in the waist. And I like clothes that are slim in alpine style, this is a bit of loose style. But overall so far, it is real good.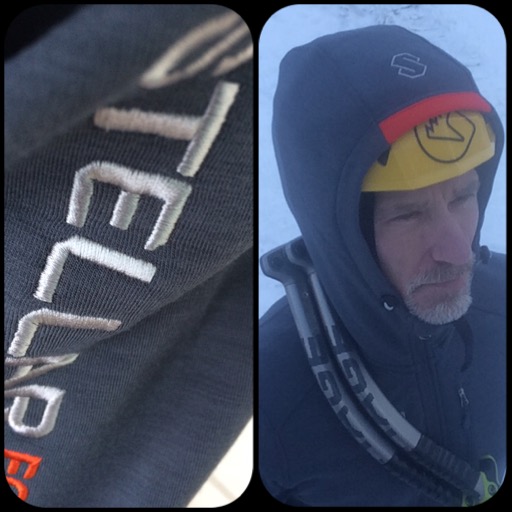 The North Face has produced a new breathable textile that will be awailable from the autumn this year. The name is futurelight. With a factory that is powered by solar power and with recycled textile it will be real sustainable. It has been tested on Lhotse and Mount Everest.

See ya soon..