Today we open door three, and more about forgotten trails you will see..
Forgotten trails.
This is a subject I always will come back to. We always do the same journeys; I think it is for that simplify the planning. I think it also must do with that that we think it will be as nice as last time…But to improve our skills with need to challenge ourselves. And to be honest, it's more fun with new places and new discoveries.
So here comes one good suggestion in the Kebnekaise area. Go direct towards Tarfala, continue to the Black Lake (Svarta sjön) and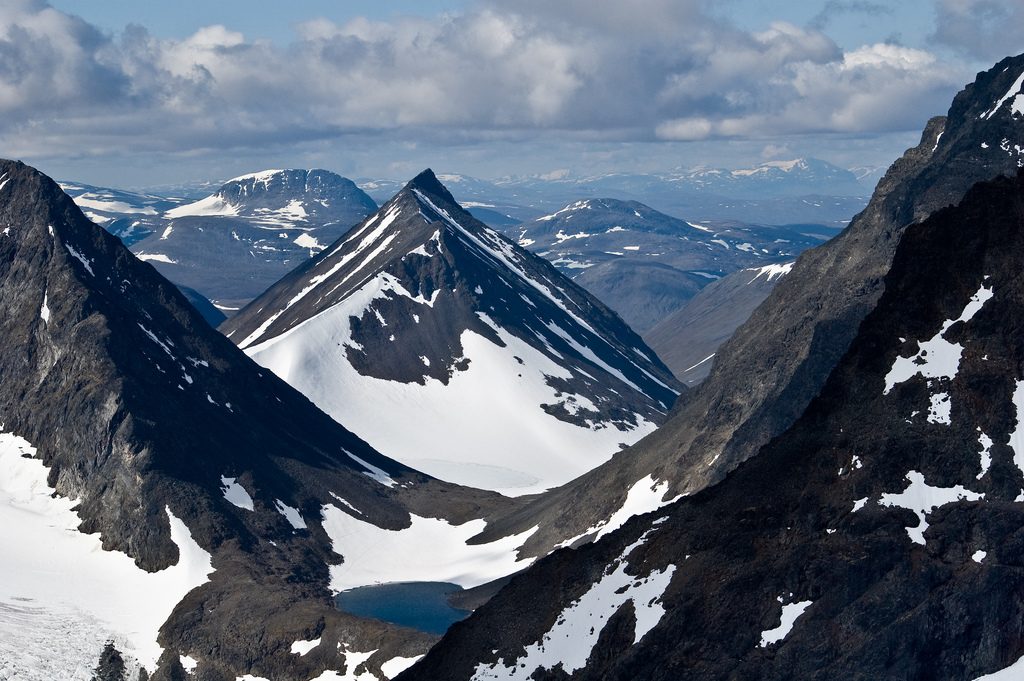 downhills towards Guobirvaggi, and you then come out between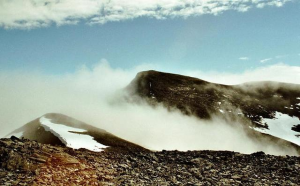 Sälka and Singi and Kungsleden. Continue towards Singi and Kebnekaise mountain station. This route give you the opportunity of to attempt of ascend the Kebnekaise, and the peak of Sälka (with a royal view) You can also an attempt of the Kaskasatjåkka peak as well.
When it comes to Jamtland I will suggest the trail between Helags Mountain station and Sylarnas mountain station. Here you can choose to go by Ekorrdorren or direct to Sylarna. My suggestion here will be to go by Ekorrpasset, and a peak tour to Sylskalsstoten. You can even reach it from the Sylarna mountain station. And don't forget Herrklumpen. The staff hill of the mountain station. Perfect for skiing in the winter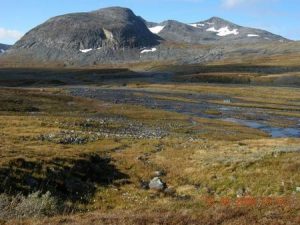 (do you remember Mattias, when we were snowed in at the mountain station for four daysJ) And you also will get a fantastic view over the Sylarna area as reward for the ascending…
Also the trail from Anaris towards Valastugorna is a forgotten and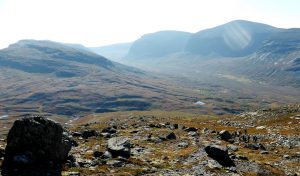 very nice trail to follow…You will probably be alone on this trail.
It has become more popular to spend the winter season of skiing in Sweden. When the interest increase, the price will go same way.
With a weak Swedish crown, and with climate anxiety we choose to take the car to the Swedish mountains. But if you plan the journey, you will get a better price says Emma Persson private economist. Accommodation and lift card are the two most affected areas, this will increase with about 10%. Skistar which is the biggest actor, got a differenced model. Booking in time, and the right weeks will give you a better price…
For this week's quiz, there will be a clue every day. And we seek a mountain area.
First clue of this: This is an area between Sweden and Norway. Two thirds of the area are in Norway.
This days suggestion of chrismas gift will be a perfect thing for control of the risk for avalaches in the slopes..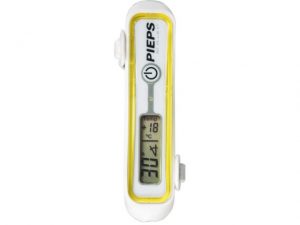 Check the temperature and the angle of the slopes. You put it on the ski stick..
https://www.addnature.com/pieps-30-plus-xt-557216.html
See ya tomorrow.