In the hills with a Group of people, the party leader has one big paradox to resolve -the management of existing risk without sterilising the experience. The right balance has to be found between what seems safe and perhaps dull. A leader must be able to distinguish between real and apperent danger. A good selfknowledge is also a must. Knowing your weaknes and strength you can recognise and avoid situations where you be more concerned of your self than the party.
Becoming a mountain leader is not Always easy…
Vastra Bunnerstoten nice off pist skiing in Jamtland..
When it comes to gear and others I will sugest a combined helmet and a good book for the wish list to Santa Claus..
Salewa has a new helmet that is perfet for ski alpinism. It is approved for skiing and as well for climbing. So this might be a gift for the ski alpinist..
https://www.addnature.com/salewa-vert-helmet-black-732322.html
Daniel Pinks book: "when" is a book that describes when it is best to do different activities. Read it and then you will know why you should not have a surgey in the afternoon..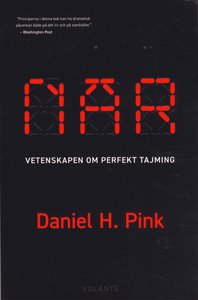 https://www.bokus.com/bok/9789188659613/nar-vetenskapens-hemligheter-om-perfekt-tajming/
And at the end, check out this guys..My god…
And after a week of Cold, I am back to gym. YES, YES, YES:-). And this week there will be a real interesting interview..
See ya soon..