So it is new year again, the last hours of 2015 will soon be ended, and a new 2016 will start.
To conclude 2015 I will do it in my way:-). Avalanche will be one of the most important area to get knowledge about. But watch out with to much knowledge the risk will be that you feel too secure.
Become the best of yourselves. always strive for developing all areas. Chamonix, the first ascend of Mont Blanc was 1786, which can be seen as the start of alpinism. Chamonix is the cradle of all adventure, and a must for a mountaineerer.
Chamonix area, a area to be loved..(Photo Ulf Bergman)
Developing yourself, both mentally and physical. read the "Hell week" from Bertrand-Larsen. It will help you:-).
Evolve Fitness, this must be one of the big difference this year. New way of training, new way of thinking. Test the limits and move the borders. GREAT!.
Free heel skiing.  A long weekend at Åre with tough weather, and powder snow. A great adventure..Guiding, it is fun and you learn more about your selves and about how other works. Hilleberg tent Nallo, this must be one of the best tent in the world. Stable as hell, and so easy to set up. I am impressed. Injury, I think due to the multi kind of training this year, I have been spared from injuries. So that is one of the experience from 2015, mix your workouts and avoid injuries. Jamtland, there must be at least two trips to jamtland each year. This year is a good year, 5 times and that is great:-) Kitchen(Stoves) different test was done, but Primus, the old one was the best:-) I never leave home without it..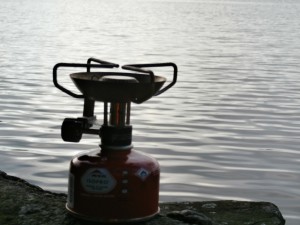 Light and fast, has never ever been right as long as you don't got the safety under control. Muscle soreness, this year I got muscle soreness every day. This is due to Evolve Fitness..Nordesskiöld the great explorer, are someone to look up to. Outdoor Research, a brand I started to like. Testing the Loadstar jacket, I really like it:-).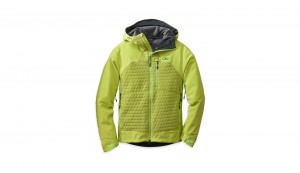 Pointe Hellbronner at Cuermayor for a coffee is never ever wrong.
Quality, secure that you stay focused during your workouts so you got the quality from your training. Running, this years trail-running to Anaris mountain cabin was a great adventure. Trough the ice walleye is a fantastic trail. I recommend strongly.
Anaris mountain cabin.
Swim-run, this year I have tried swim-run. I great combination, both lower and the upper part of the body gets trained. Tabata, is also very good training. If you haven't tried it, do that, fun tough and great. Utalization, with combined training you will get more trained and you will avoid injuries. Via Ferrata, Skulebergets via Ferrata is real challenging. Four different tracks with four different difficulties.
Wake up early, and go training hard. Never underestimate one that goes up at 04.30 and train. ..Xcross-country running, I have a challenge in mind, but it is still a secret.. Yolo, think backward, who do you want to be when your done in this world..Zo good, how it comes that the only place we got positive feedback is at the gym. Start to deliver positive feedback to all of your fellows..
So  a Happy New Year to all of you! Let 2016 be a real challenging adventure year, with lots of new experiences.
And when I summing up this year it has been 428 workouts, 10% more then 2015. Great:-) Se ya soon..
Ulf Bergman